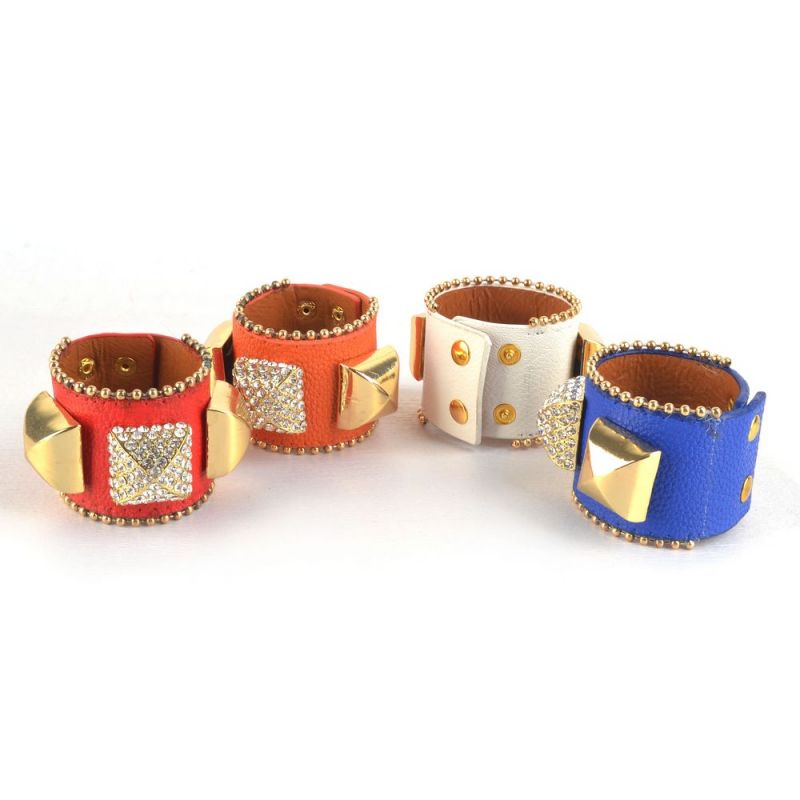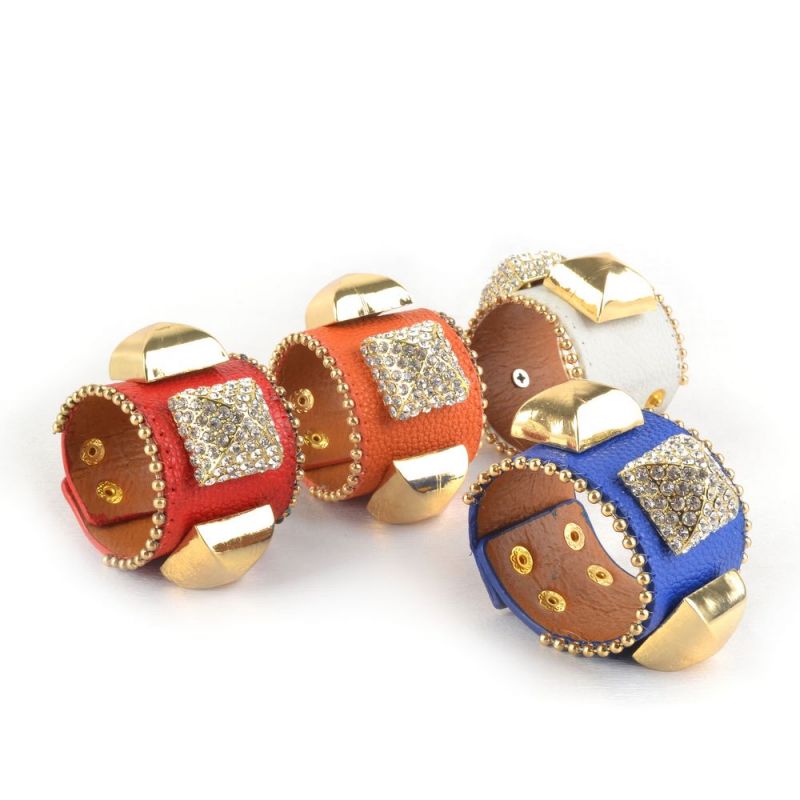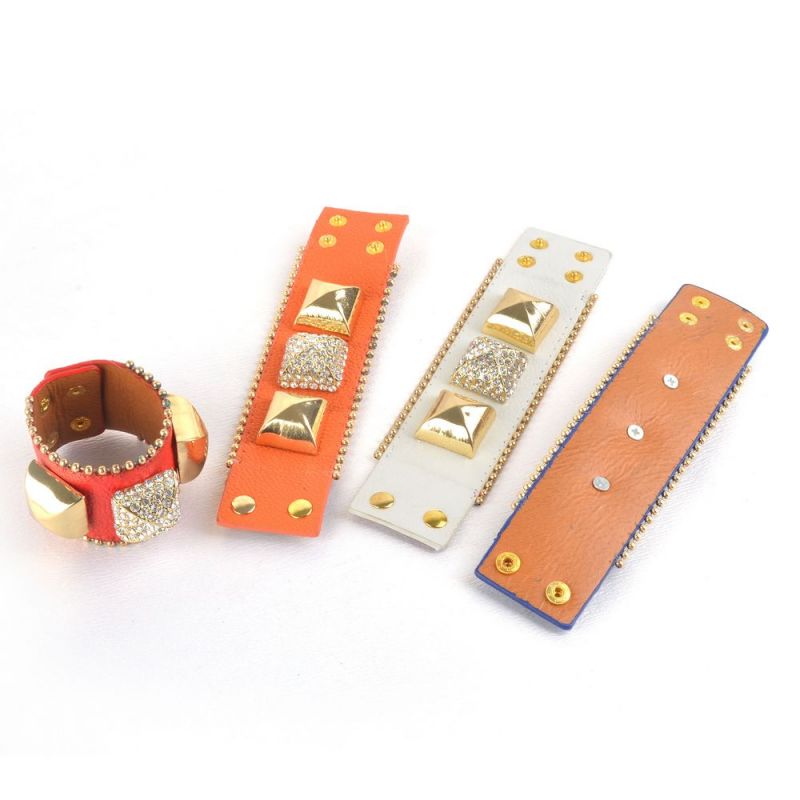 It's very popular in UK, USA, Italy etc.
The materials can reach Uropean standard.
Material of band: Leather
Size: 20 cm length
4.5cm width
Size of Pyramid: 2.7 mm X 27 mm
Dimond: Crystal
We also can provide samples for your confirmation if you need.
Any questions to contact us and we will do best sevice for you.