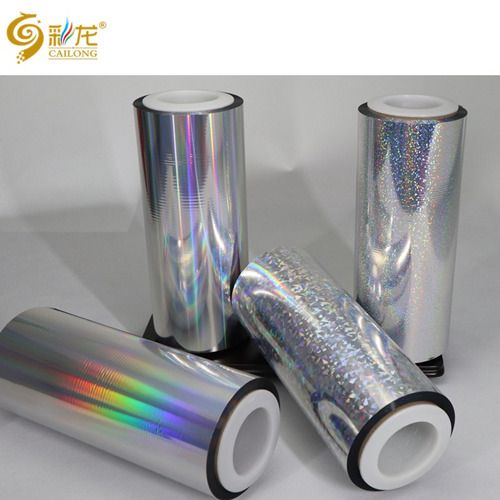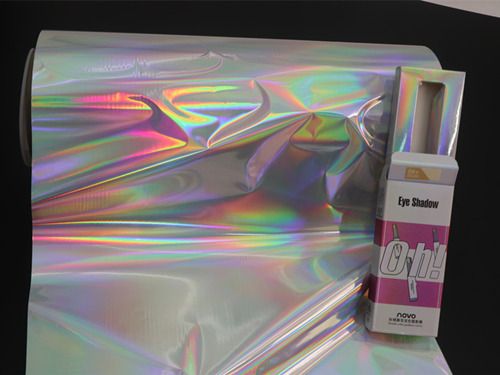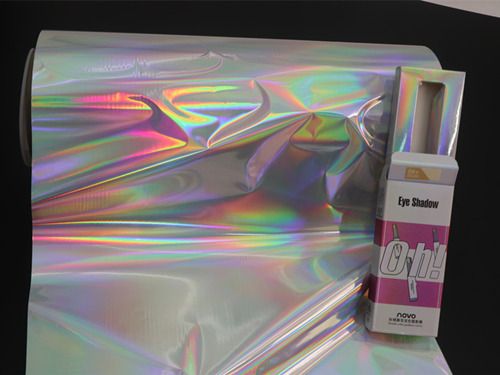 The non-stitched holographic film ( Laser film ) is a high-tech product produced by combining laser holographic molding technology with optical, mechanical and vacuum coating technology on PET, BOPP, PVC, PE, CPP and other packaging materials.

The product presents a colorful picture, giving people a sense of beauty; It has high ornamental, decorative, packaging and anti-counterfeiting value. Widely used in soft packaging composite materials such as food, medicine, and daily chemicals; a cardboard composite film of tobacco, alcohol, medicine, daily chemicals, etc.;Tinplate, woven bag and non-woven composite; Decorative material; Anti-counterfeit labels, etc.





Specification:
1.Holographic metallized film: It is a laser film formed by vacuum aluminum plating; it has a smooth aluminized layer, the aluminum layer has good adhesion, and the film has strong adhesion to the ink, and is suitable for various flat, concave and flexo.printings. 
Widely used for flexible packaging, handbags, wrapping paper, gift boxes, composites, decoration, laser holographic anti-counterfeiting, laser imprinting laser and other fields.

2. Dielectric holographic film: refers to vacuum plating a layer of dielectric on the basis of holographic transparent film.
The dielectric layer can brighten the holographic pattern, resist acid and alkali and protect the pattern in the holographic film.
Its holographic brightness is several times stronger than ordinary transparent film. It is mainly used in decorative materials; anti-counterfeiting labels and other fields.

3, Transparent holographic film: 
Transparent holographic film is mainly used in food, medicine, daily chemicals and other flexible packaging compound, paper products packaging, audio and video products and clothing transparent packaging bags, anti-counterfeiting labels and other fields.