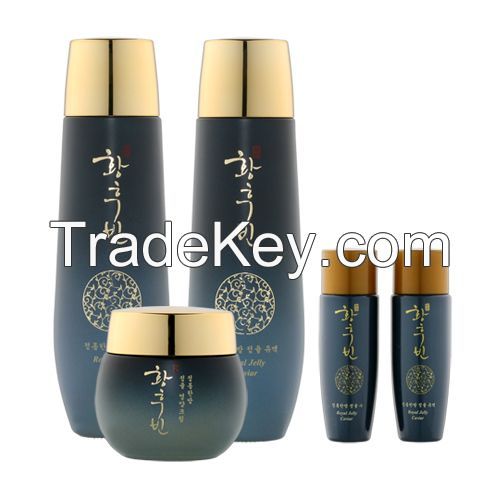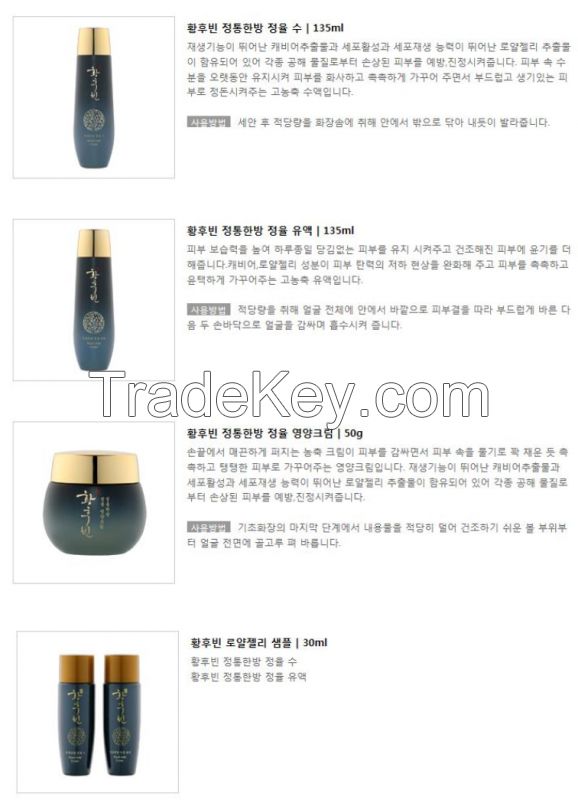 Product Description

  This milky lotion, with proven caviar extract for skin rejuvenating effect and royal jelly extract for revitalizing and rejuvenating the skin cell effect, protects and soothes the exhausted, damaged skin from various kinds of pollutants. By maintaining hydration on skin level for a long lasting time, this lotion clears up the skin tone to take bright, smooth, moist skin for best radiance.
Organization : Skin Toner (135ml), Emulsion (135ml). Winkle Care Cream (50g)
~
Packaging & Shipping

Quantity/Carton : 12 sets
Weight : 16 kg
CBM : 0.044
Lead Time : 20~30 day
Price : FOB condition ( but, negotiable )
Port : Incheon / Busan

Our Services

- Supporting Marketing Source
- OEM / ODM / OBM production avaliable
- Suitable advise for the market - Providing reasonable price
- Supporting Custom Clearance, Documents, Certificate, etc

Company Information

  We, LK Cosmetics Co., LTD, have been established by the motto 'The reason for the existence of cosmetics is for beautiful skin' since 2006. Plus, we have trired to extend company devision. So, we established Hongik skin Co., Ltd..
To achieve our motto, we believe that suitable skin care and ingredients research & development of proper effect for skin are primary value of cosmetics. That is a reason why we have developed more than 15 brand lines with different each concepts. So, we are confident about skin care product quality. Plus, we can offer the reasonable price to customer. In cosmetics market, there is a lot of bubble price with complex distribution channels and expensive advertisement. We, however, are striving for win-win management between corporation through developing new product, finding new distribution channel, effective marketing, and so on. That is a reason why we can offer the competitive price to customer with high quality product. In addition, customer tend to be interested of new cosmetics trend. So, we are trying hard to catch up the cosmetics trend, and developing our products to satisfy customers needs.
In conclusion, through all parts of value innovation to improve life quality of customer, we will try continually for ultimate customer satisfaction. Now, we knock the global market, and we have had good business relationship with 10 different countries distributors so far. However, we aim to extend for more bigger global market in five years.