Color :

Black
Color :

Titanium
Color :

Customized
详情
Features:
Rectangular housing.
Large display.
Buttons on the side.
Compact and functional.
Store file as BMP, DAT, BUF, or CSV format.
Synchronous mode: auto, normal, single, none, scan.
Inbuilt 8MB flash 

disk

storage for waveform data and images.
Rising/falling edge trigger, positive/negative pulse width trigger.
Auto measurement: frequency, cycle time, duty cycle, DC RMS voltage/Vpp /Vmax/Vmin/Vavg.
Math waveforms: [CH_A] + [CH_B], [CH_A]-[CH_B], [CH_C]|[CH_D], [CH_C] and [CH_D], RecA, RecB, RecC, RecD.
Inbuilt signal generator/10Hz—1MHz square wave (duty adjustable) or 10Hz -20KHz sine/square/triangle/saw tooth wave.
Package includes: oscilloscope x 1, X10 probe x 1, X1 probe x 1, hex key x 1.
High quality metal case.
Specifications:
Digital storage oscilloscope.
ADC: AD9288.
Coupling: AC/DC.
CPU: ARM Cortex M3.
FIFO and control: FPGA.
Analog bandwidth: 8MHz.
Max sample rate: 72MSa/s.
Analog impedance: 1MΩ.
Max sample memory depth: 4K.
2-analog channel: [CH_A], [CH_B].
2-digital channel: [CH_C], [CH_D].
Max voltage: ±40V(X1 probe).
Vertical sensitivity: 50mv/Div~10V/Div (1-2-5 sequence step).
Horizontal sensitivity: 0.1uS/Div~2S/Div (1-2-5 sequence step).
Weight (plastic case): 100g (metal case): 119g.
Internal 1000mAh lithium battery.
Recharging through mini USB port.
3" full color TFT LCD display (400X240 pixels).
Compliant with EU certification CE FCC.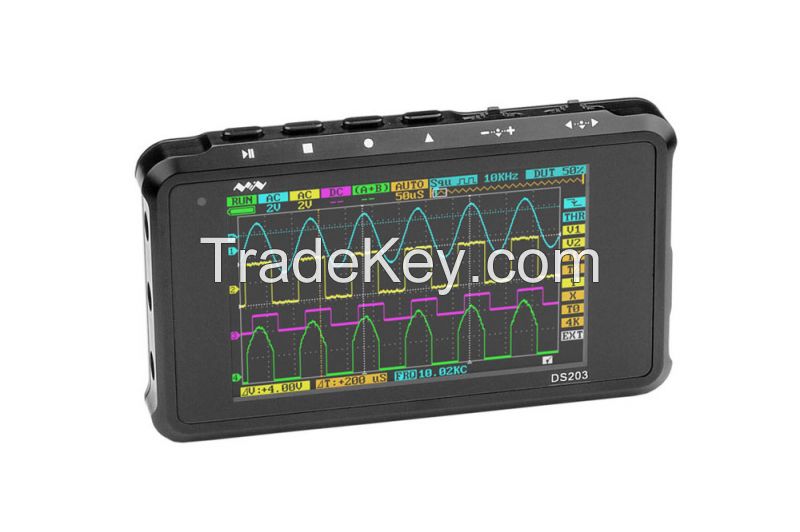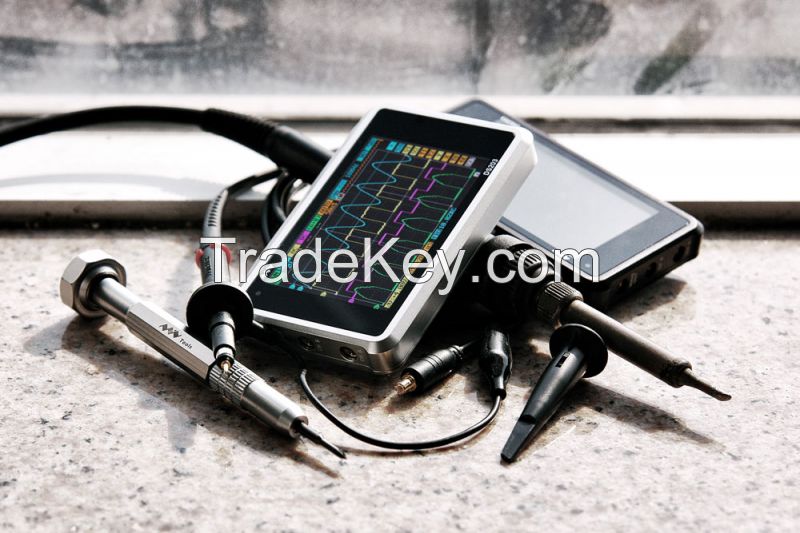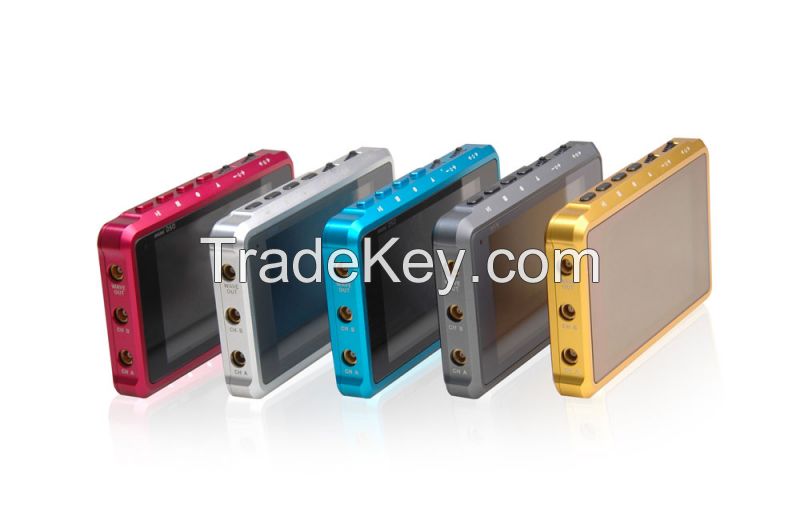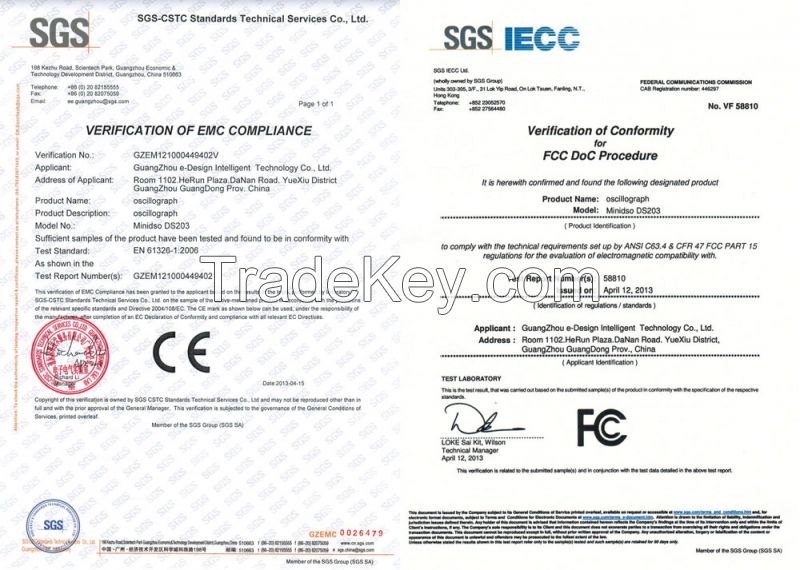 Get Verified Buyers & Suppliers
Avail Free Consultation