Soft Face Wash Makeup Puff 
Powder Puff Specifications
1.Sponge material 
2.Unique Texture
3.Gentle Exfoliator
4.Soft and Satefy
Powder Puff Usage
Use 1: Wet used, dip in water and twist it dry before use liquid powder in order to achieve the best effect.
Use 2: Wet used, pat powdery bottom, daub liquid and segregation frost, then press lightly, makeup will be keep long and stick skin perfect. The broadside be suit to cheek and forehead, the edge of the puff be suit to the eyelid and the wing of nose.
Use 3: dry used, apply adequate foundation, and then extend on the face lightly.
Powder Puff  Advantages
1. Make your makeup look perfect and stainless
2. Have dual function of washing face and absorbing foundation
3. The delicate design suit for different faces, and durable
4. Make the power uniform flapping in the face of each part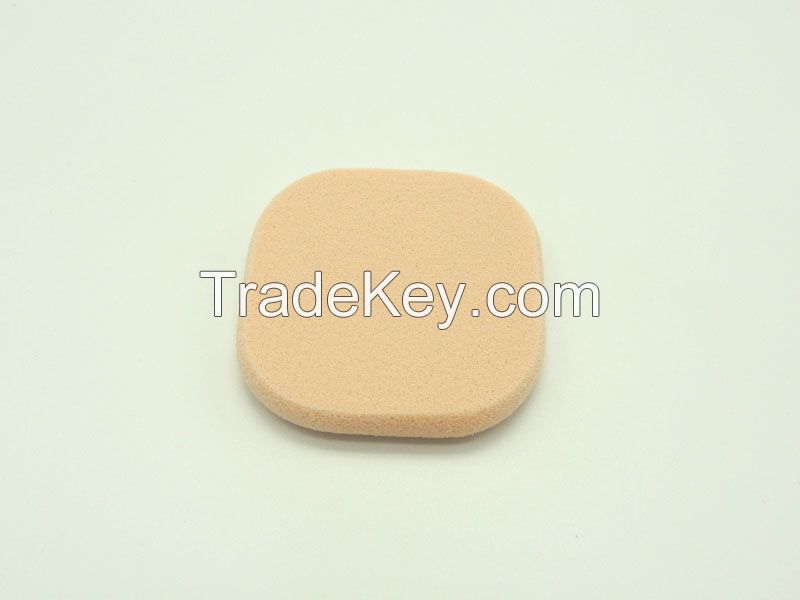 About us:

Karina Makeup Tools Limited is a professional manufacturer in makeup tools field for more than 15 years which is ISO9001, ISO14001 and Ethical Audit certificated supplier in Shenzhen. With good systems, we are supplying professional brush set, cosmetic brush set, gift brush set, powder brush, blush brush, foundation brush, lip brush, eye shadow brush, blending brush, eyebrow comb, compact mini brush. We can supply hundreds of selected brushes with creative and elegant design and styles. Varieties range, fashionable style at reasonable prices.

With a sponge manufacturing factory which covers 5, 100 square meters, we employ more than 160 specialized workers. We have been providing OEM and ODM services for buyers in Europe and America, Japan, Australia, England and other countries.

Factory shows: