详情
4506 Elegance Double Chiffon Ballet Wear, Infant & Toddler-junior Ballet Wear
PIED A' TERRE
Korea's leading infant and toddler-junior ballet clothes brand company is Piedaterre Korea Co., Ltd.
We are conducting wholesale and retail export of ballet clothes and ballet supplies, doing online business, and maintain and develop excellent quality in order to establish ourselves as a representative ballet brand in Korea. This is Piedaterre Korea Co., Ltd., a professional company specializing in ballet products that is growing and striving to diversify sales not only in the domestic market but also in the overseas market.
In July 2018, it was converted from a individual business to a corporate business and is developing the ballet clothes business, and it is a ballet clothes brand of 'Piedaterre' that is produced domestically from infant to junior adult, which is registered in 2015 as a trademark with the Korean Intellectual Property Office
In order to diversify the domestic market, we with Piedaterre Korea differentiate it from other products and directly develop simple and sophisticated designs that are produced in Korea and liked by the younger generation, and for supplying high-quality fabrics and subsidiary materials, and high-quality infant and junior ballet clothes and shoes at reasonable prices, we are operating an OEM factory for each product with more than 90% of our own production lines for bags and ballet supplies, continuously developing new product designs for each season every year, and we are working tirelessly to develop functional and eco-friendly ballet fabrics.
Key Features
• This chiffon dress is suitable for 3~12-year-old dancers, perfect for ballet dance practice, dance lessons, stage performance, and gymnastics class.
• Certify as an excellent idea and commercial value by SBA Seoul Award.
• Use High-quality Korean Tactel: Quick dying / Lightweight / comfortable / breathable.
• Self-production design:
- Short tulip sleeves to make kids lovely
- V-neck with four shiny rhinestones to add a point to simple
- Cross strap back design to prevent slipping off
- Flowy double chiffon skirt to look elegant when they do a movement.
• Multiple options regarding color and size.
• Black has 7-19 Sizes.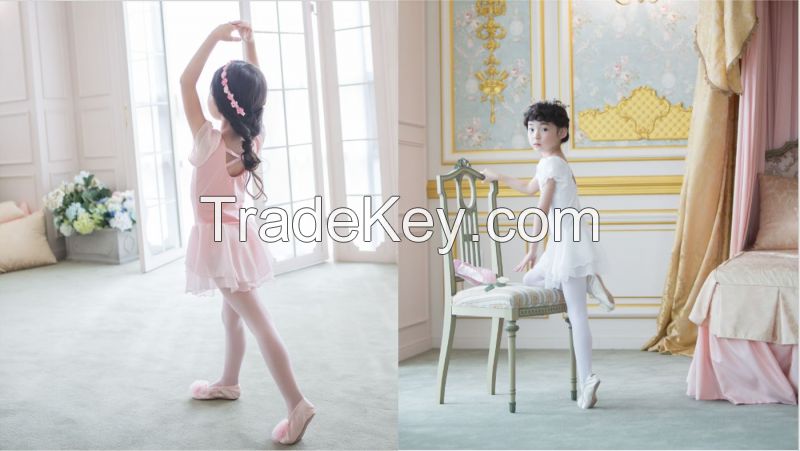 - Rosie Brown & Aubergine-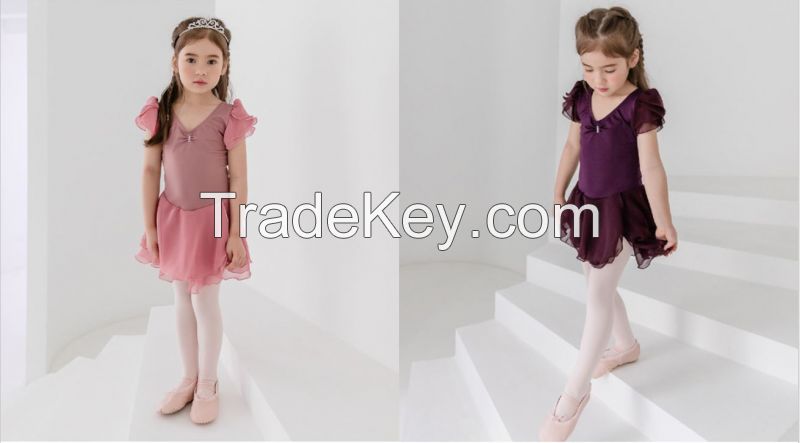 - Navy & Black-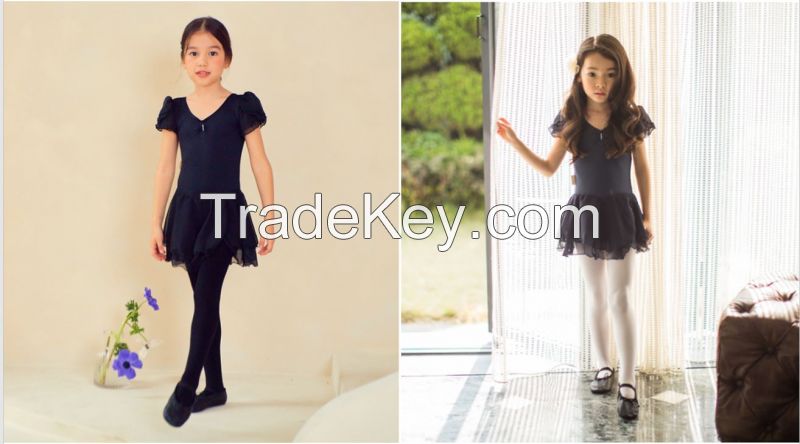 - Gray-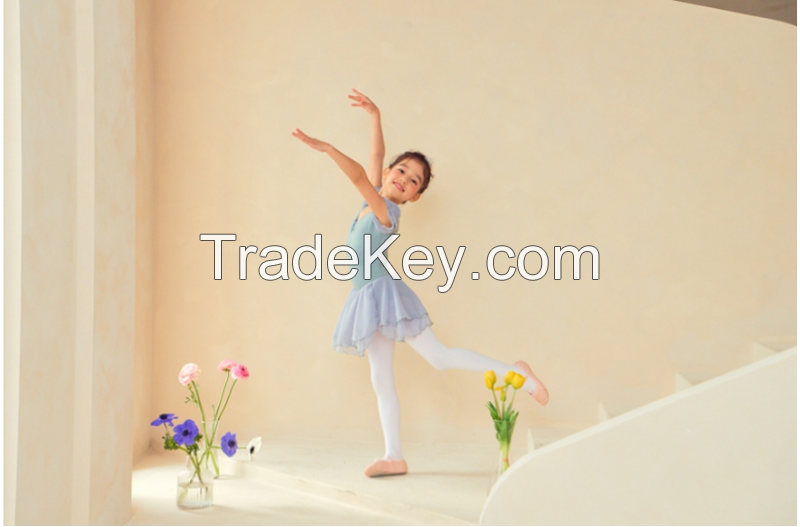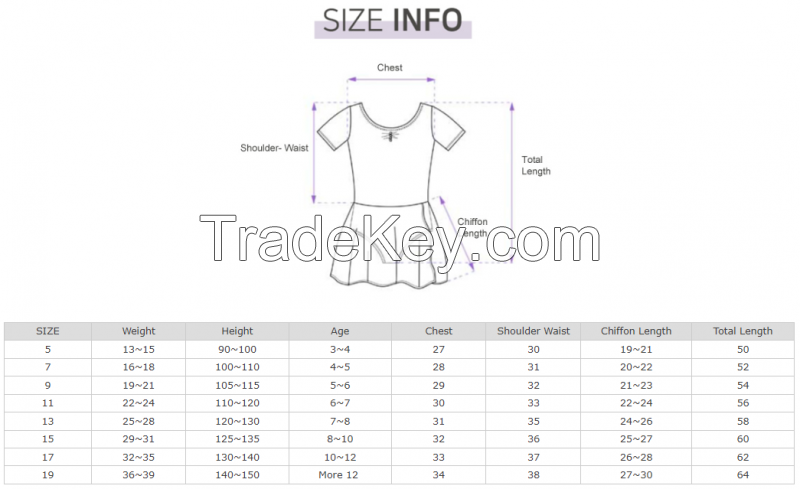 国家:

South Korea

型号:

CF4510

离岸价格:

24 ~ 26 / Piece ( Negotiable )

(面議)

获取最新报价

位置:

Republic of Korea

最小订单价格:

24 per Piece

最小订单:

30 Piece

包装细节:

Carton or Box

交货时间:

15 to 30 Days

供应能力:

20000000 Piece per Day

付款方式:

T/T, L/C, Other

產品組 :

Clothing