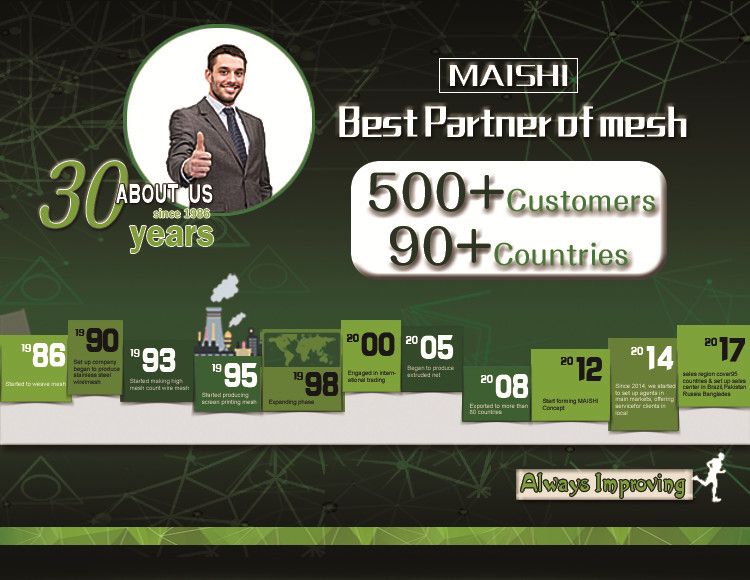 Building special metal decoration mesh
Material: Stainles steel wire
Woven type: crimped woven 
Wire: Single wire crimp
Hole size: as per customers' design
Application: for architecture outside wall, decoration.

 
Type 
MAISHI could make SS decoration mesh with various materials:
>> stainless steel wire     ---  Not get rust, and could keep the original color for years. 
>> Stainless steel wire + copper wire   --- Make a special decoration when the copper is oxidized. 
Copper wire
>> Other materials as per your request  --- MAISHI could make various hole shape and sizes to meet your creative design. 
We assure the correct material, exact sizes as per your drawing. 

 
1) Stranded wire woven type 
We could make multiple stranded wire woven mesh as per your request.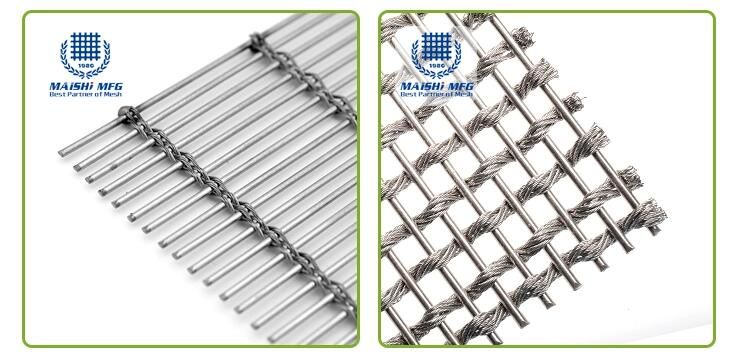 2) Big wire crimped mesh
We could make single wire, double or multiple wire, by crimp technic.
Wire thickness and crimp type could be made according to your request.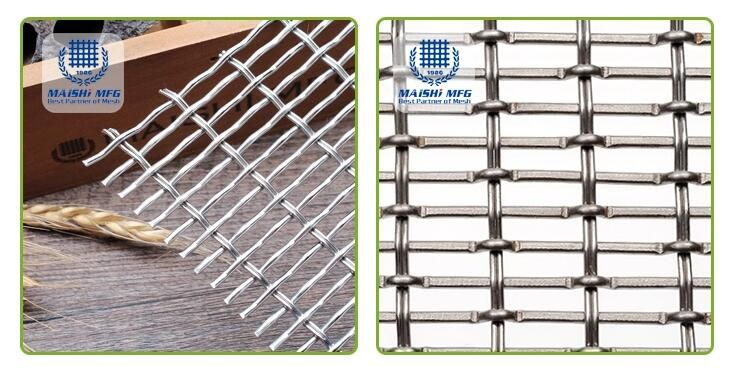 3) Plain Woven Crimp Type
It is plain woven type by thicker wire, to get higher security and matain good outlooking.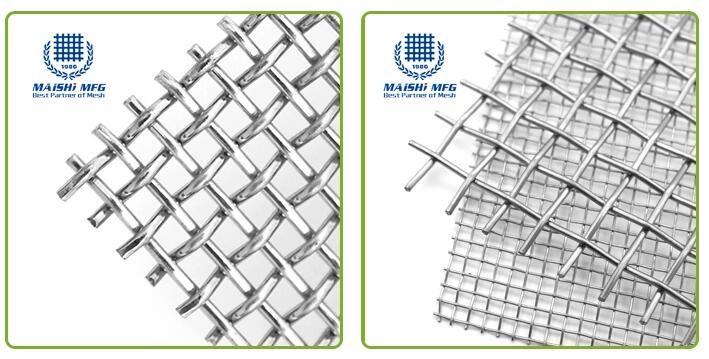 4) SS wire + Copper wire 
This type creat an impressive vission, and the bright stainless steel color together with the oxident brass color makes your design mixed with morden and ancient.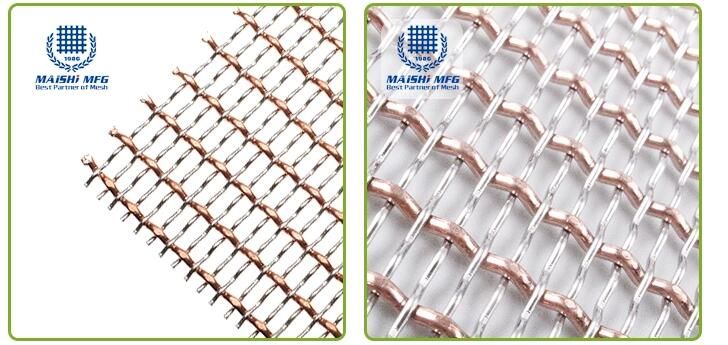 5) Customized type 
MAISHI could manufacture the SS decoration mesh according to your creative designs, making your design special and attractive. 

 
Application
MAISHI manufacture metal wire meshes for various decoration purpose. 
Like architecture or building outwall decorations
Designs for special shapes
Chairs, curtains
Screen wall
Or others as per your design
We could also accept customized desgin. Just let us know your design and drawing, we will make the mesh for you!

MAISHI has been in SS decoration mesh for years, any need, welcome to contact us!