Characteristics of cerapark Ceramic Paint
1. Optimal ingredient mix
The optimal ratio of self-developed medium and raw material solids is excellent in application when coloring primary ceramics.
2. Color persistence
If you apply transparent glaze after coloring for high-temperature firing from 1,230 degrees to 1,260 degrees, the coloration is excellent.
3. For modification
It doesn't dry easily after coloring the paint, so it's easy to erase and modify.
4. a detailed expression
You can express it with a fine brush or a fine brush.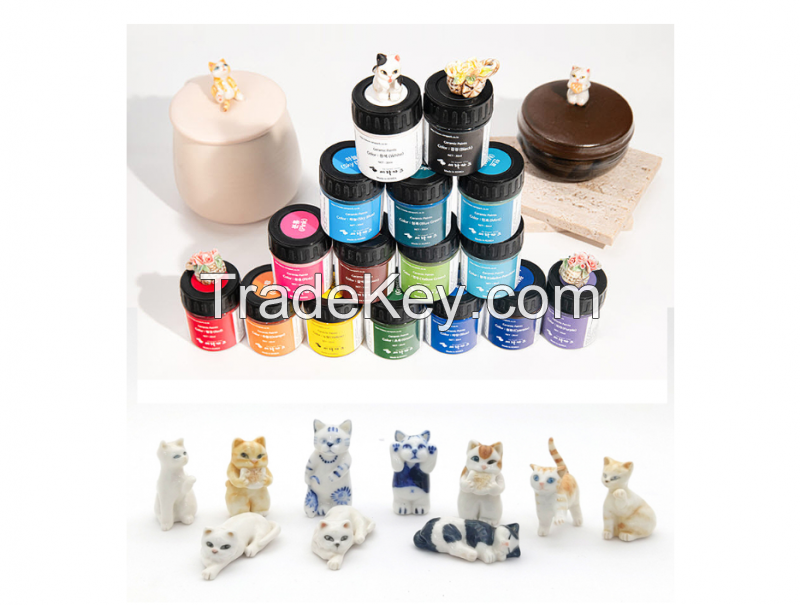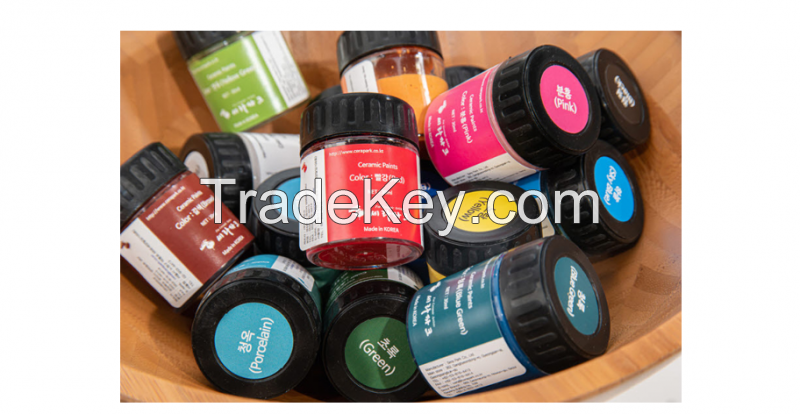 Color
16 types of colors