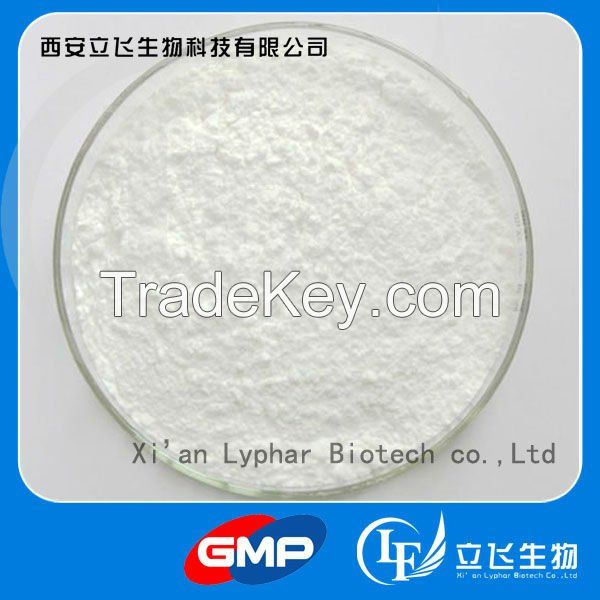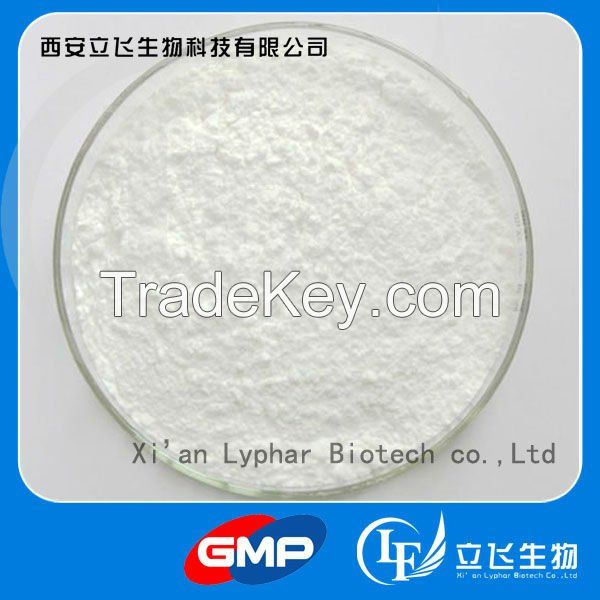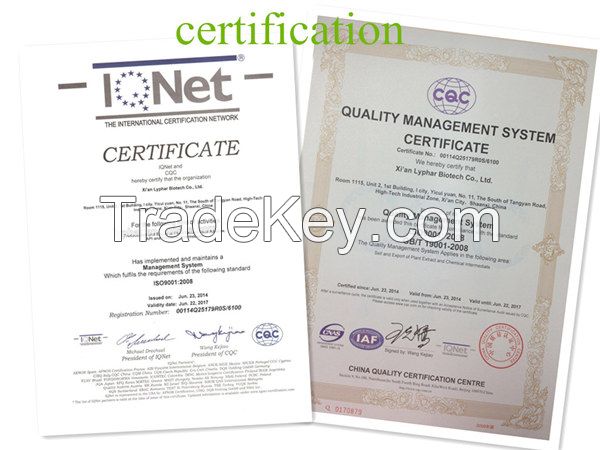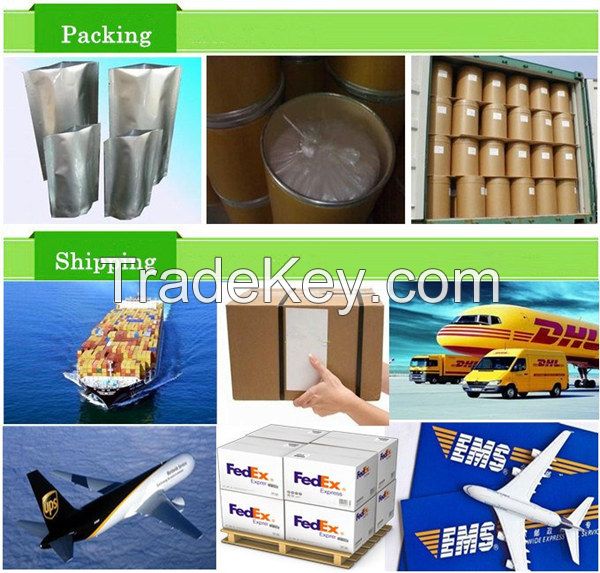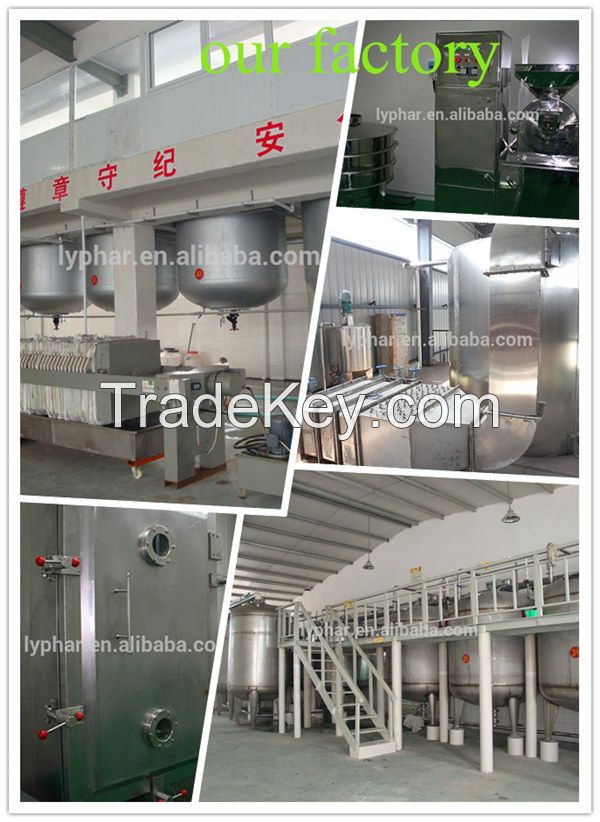 Dihydromyricetin
170 ~ 350 / Kilogram ( Negotiable )
|
1 Kilogram Minimum Order
170 ~ 350 / Kilogram ( Negotiable )(面議) 获取最新报价
2-3 working days after receive the payment
PayPal, Money Gram, Western Union, L/C, T/T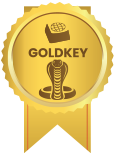 This product is also available on Amazon for retail.
联系人 Mr. Tony
No. 11, The South of Tangyan Road, Xian, Shaanxi
产品规格
Type:

dihydroMyricetin 98%

Part:

bark

Extraction Type:

Solvent Extraction

color:

white or off white

Source:

bayberry

Certificate:

ISO GMP
详情
S
pecification:
Product Name: 
*8% Dihydromyricetin
Extracted Source:
 Vine tea Extract
Latin Name: 
Ampelopsis grossedentat
Part Used:
 Leaf
Appearance:
 White fine Powder 
CAS No.:
 *********0 
Molecular Formula:
 C*5H*2O8
Molecular Weight:
 **0.*5
I
ntroduction:
Vine tea, also be called as dragon-boat tea, dragon-whisker tea, young stem and leaf from Ampelopsis grossedentat , a plant of (Ampelopsis grossedentata)(Hand-Mazz)W.T.wang, growing in ********0m hillside shrub or valley woodland , always be consider as legendary healthy tea. Researches show than vine tea can relieve inflammatory, mixture cough and antitussives, it also has strong inhibitory effect to common bacteria can be found in food.
Some of flavonoids, for example Ampelopsin and Dihydromyricetin, are main active ingredients in vine tea, which have almost same MIC and MBC comparing with berberine, and have high Free radical scavenging activity varies between *3.3~*1.5%. It can also reduce oxidative damage in the body, anti-aging, reduce the deformation and tissue necrosis of animal liver. Dihydromyricetin also have ability on lifting alcohol poisoning, prevent for AFL, Inhibit the deterioration of liver cells, decrease the incidence of liver cancer. In these case Dihydromyricetin is consider as a good product for enhance activity of SOD, protecting liver and removing inebriation. Dihydromyricetin now entered clinical trials as a class of new drugs when researcher of Dihydromyricetin achieved a major breakthrough in field of anti-leukemia and medicine of Nasopharyngeal cancer. Ampelopsis injection is expected to be a new treatment for leukemia and  nasopharyngeal cancer.
Main 
Functions
:
1. Clear the free radical and Anti-oxidantion.
2. Antibiotic action and diminish inflammation.
3. Reducing the levels of blood sugar and blood fat.
4. Anti-tumor.
5. Anti-thrombus.
6. Protect liver, restrain the liver fibrosis.
7. Dispel the effects of alcohol.
Application
:
1. Health food additive.
2. Pharmaceutical stuff.
About our cooperation 
:
1.
We are NSF GMP of USA   
2.
We are your eyes and brain in China We know both western and east culture, like a bridge to help you
3.
We are experienced in this business for many years
4.
You are welcome to have a plant tour       
5.
We guarantee what you get is exactly you ordered
6.
We remain committed to being that strong bridge between a changing China and the changing needs of our customers.
Packaging Details
:




Package 

1) *5kg/drum (*5kg net weight, *8kg gross weight; Packed in a cardboard-drum with two 





plastic-bags inside; Drum Size: **0mm high, **0mm diameter)





2) 1kg/bag (1kg net weight, 1.2kg gross weight, packed in an aluminum foil bag;Outer: paper 





carton; Inner: double-layer PE)





3)Or at your option. 

Storage

Stored in a cool and dry well-closed container and in ventilated area, kept away from 





moisture and strong light or high temperature.

Shelf Life

Two years under well Storage situation and stored away from direct sun light. 
国家:

China

型号:

Lyphar dihydroMyricetin

离岸价格:

170 ~ 350 / Kilogram ( Negotiable )

(面議)

获取最新报价

位置:

-

最小订单价格:

170 per Kilogram

最小订单:

1 Kilogram

包装细节:

1kg/bag , 25kg/drum

交货时间:

2-3 working days after receive the payment

供应能力:

2000 Kilogram per Month

付款方式:

PayPal, Money Gram, Western Union, L/C, T/T

產品組 :

-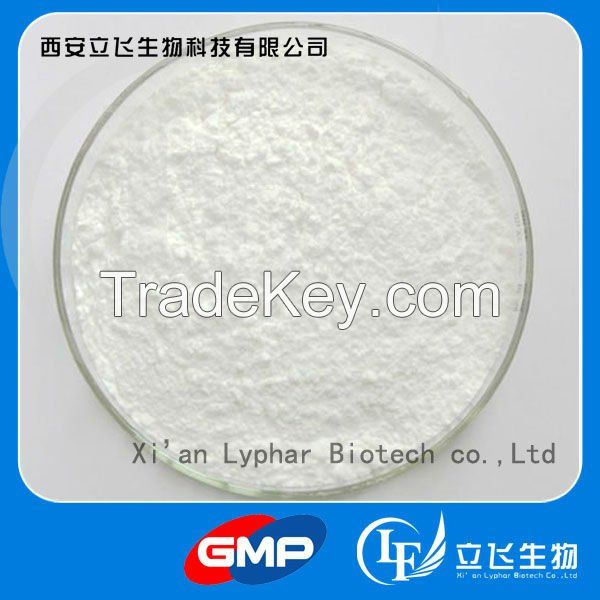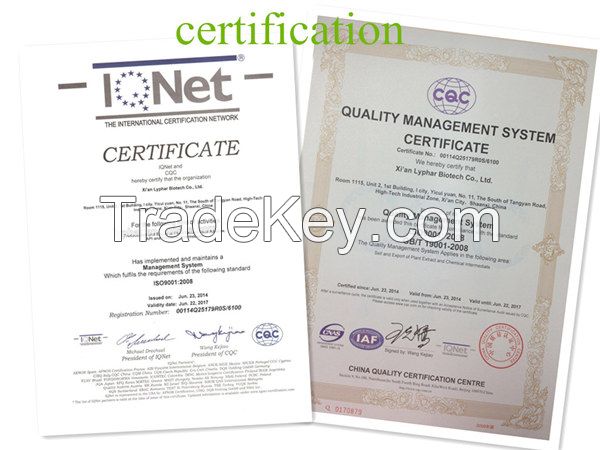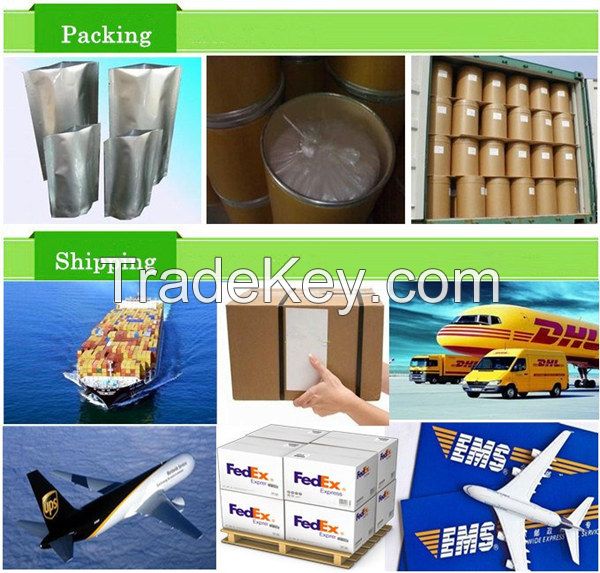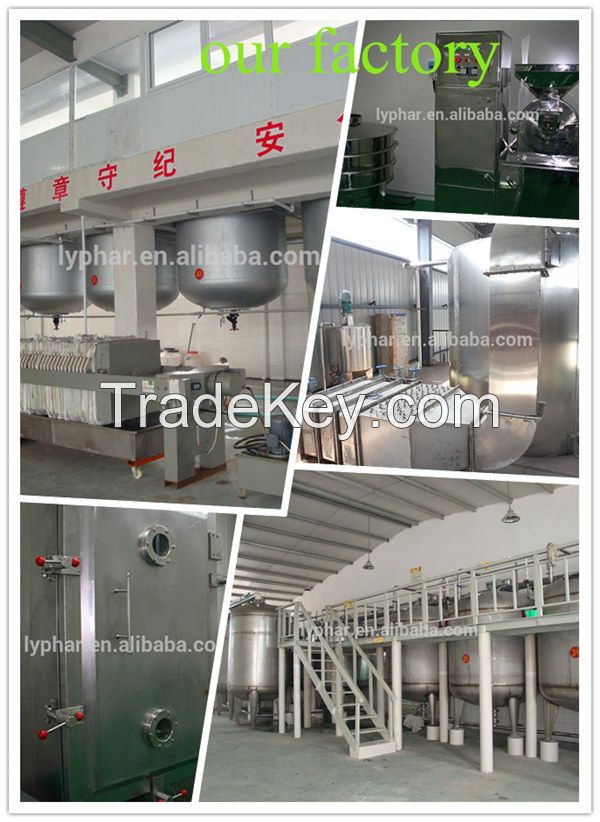 Send a direct inquiry to this supplier
Get Verified Buyers & Suppliers
Avail Free Consultation