1.Lifting face, remove wrinkles
Activate collagen, enhance skin moist, so to remove wrinkles and fine lines.

2.Tightening skin, shape V face
RF and HIFU double effect, shrink pores and firm skin, shape your V face.

3.Lifting neck, anti- aging
Massaging and lifting your neck usually can remove neck wrinkles and double chin.

4.Massage eyes, improve eye condition
Place around eyes are tender, so please use low level to care your eyes around. It can remove fine lines and dark circles.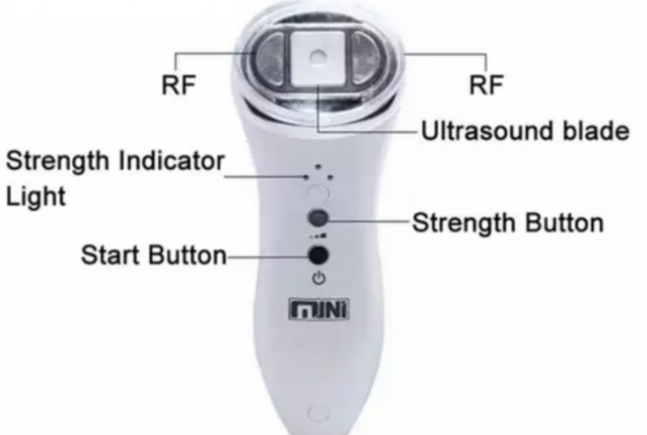 Five steps for skin rejuvenation
1. Mini HIFU Automatic scanning internal environment system
    Mini HIFU Automatic scanning system, aim at the skin deeply and precisely.

2. High energy focused quickly
     HIFU machine send out high energy wave and aim at SMAS layer,

3. Stimulate the rebirth of collagen
     When the SMAS is stimulated, skin would tightened quickly, so to regrow and regroup the collagen.

4. Support the SMAS layer
    Active the collagen under the deep skin, to support the SMAS layer, remove wrinkles.

5. Show the young and beautiful skin!
    After HIFU treatment, it makes skin young and beautiful, lifting and tightening skin keep you young and health.