New Construction Aluminium Co., LTD (NCA) is an industry specialist in powder coating services for large parts in volumes from single prototype pieces to large scale production runs. Our modern facility can uniquely handle parts measuring up to 6.5 meters long. Utilizing an electrostatic application process, we apply various types of powder coatings, epoxy, polyester, and urethanes, to parts fabricated from many types of metal, including steels, aluminum, iron, and zinc, to deliver a finish that is resistant to rust, scratch, peeling, and cracking. Finishes are available in many stock and custom colors with a variety of textures and range of gloss levels.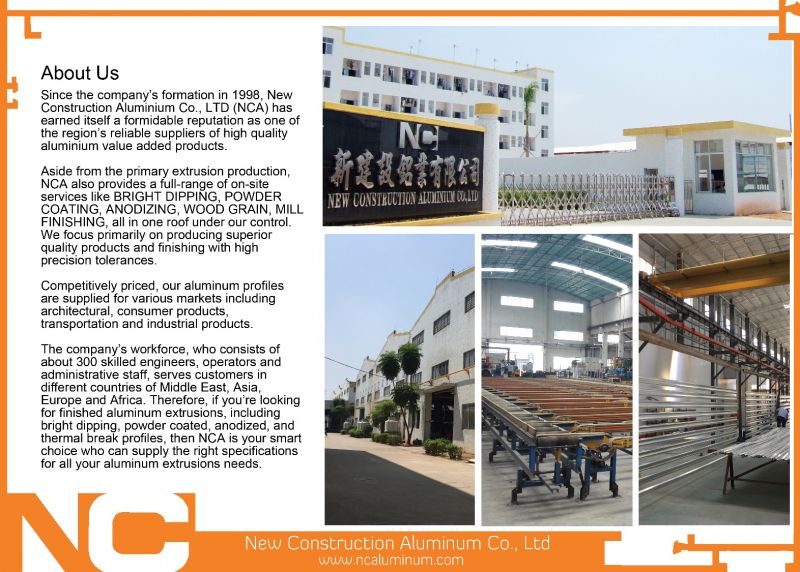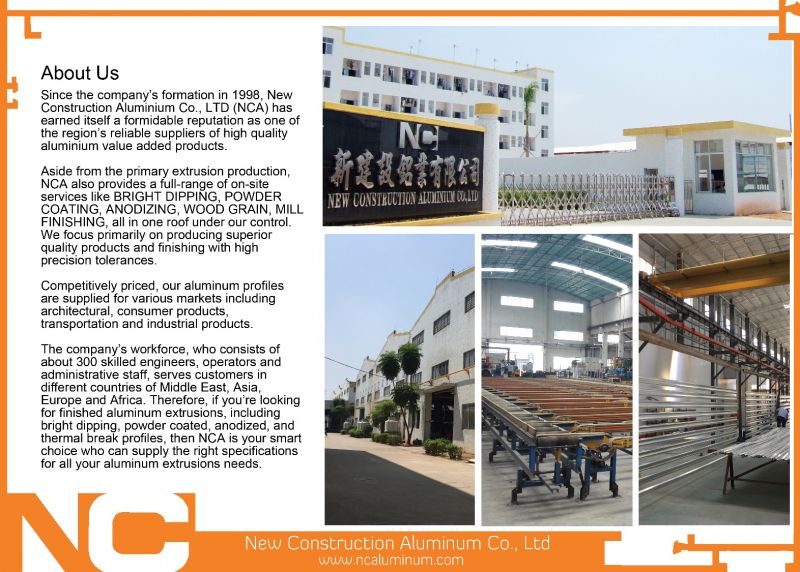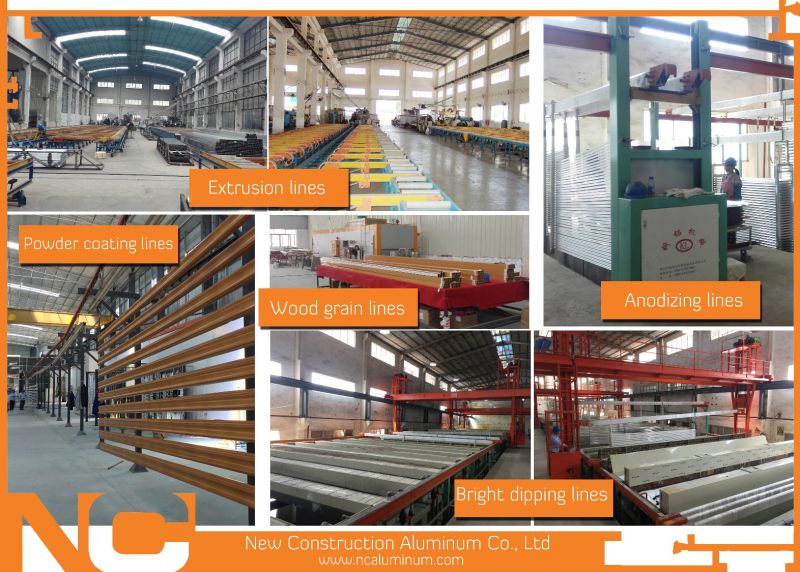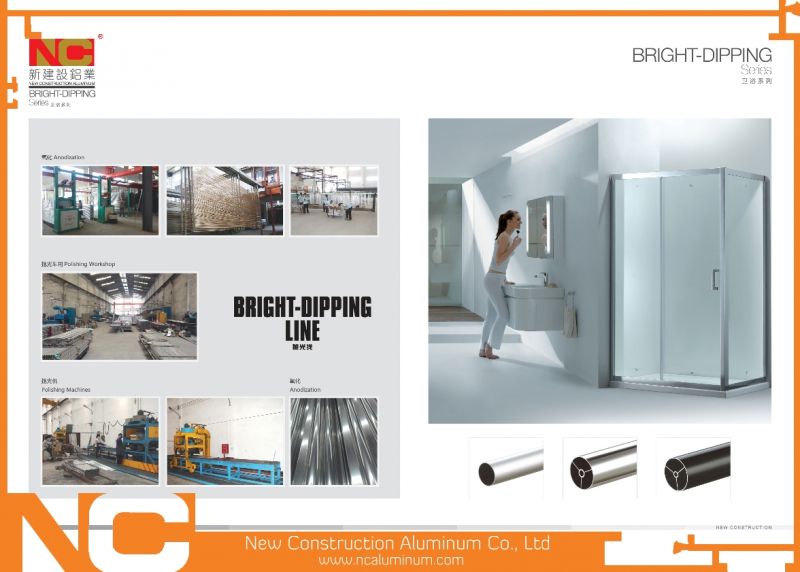 With over near 20 years in the metal finishing industry,
New Construction Aluminium Co., LTD (NCA) has built a reputation for its high level of service, value, fast turnaround and the quality of its aluminum anodizing services. Along with traditional electrochemical Type II anodic and hard coat processes, we offer an architectural anodizing process that imparts a durable, long-life finish to components used on building exteriors where lightfastness is a requirement. We also offer the aesthetically pleasing bright dip process that gives the finished piece highly cosmetic clear or richly colored, reflective, mirror type finish by chemically polishing the part.
Able to handle parts measuring up to 6.5 meters long, our facility houses equipment capable of both manual and automated electrolytic and immersion processes to anodize parts in both standard and custom colors. Our team is always ready to provide you with design assistance and to prepare samples for your evaluation. We handle volumes from prototypes to large scale production runs with 3-7 day turnarounds, and rush services are always available.
Applications are almost limitless, from window frames to shower room frame to flooring systems and solar panels, NCA will provide the quality you demand at a price you can afford.