详情
MEATNACK CHICKEN BREASTS JERKY
High-protein and low-calorie DIY Chicken breast jerky for consumers who are interested in diet.
FIRST
,
High-protein(protein content 20g)
chicken jerky made of
Korean Chicken breast
It is made of 100% Korean chicken breasts, it is recommended for those who are interested in dieting or health because of its high protein content.
SECOND
, According to your taste, you can cook and eat this delicious
DIY jerky chip
Meatnack chicken breasts jerky that you can fry, grill, or cook and eat according to your taste.
Depending on your taste, it tastes better with cheese seasoning or soy sauce mayonnaise!
THIRD
,
HMR jerky chip
that you fry or grill
Because it is HMR-type jerky that can eb fried in oil or grilled over gas, you can also grill it in an air fryer or microwave at home.
It's more delicious if you put cheese seasoning on it.
Other recommended sources
Soy sauce mayonnaise, mayonnaise, sweet chili sauce, Wasabi mayo sauce, sriracha sauce, etc.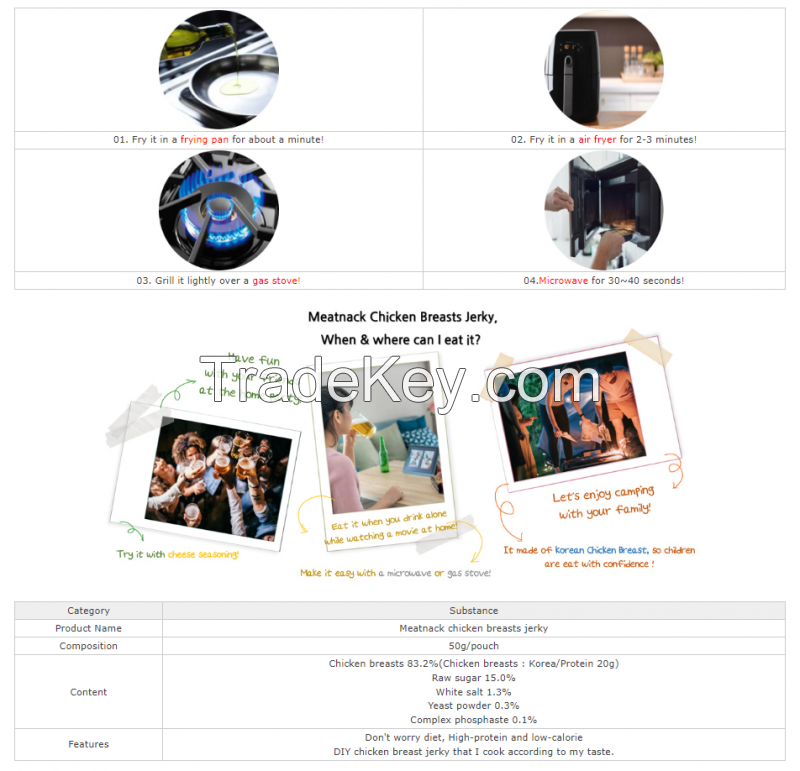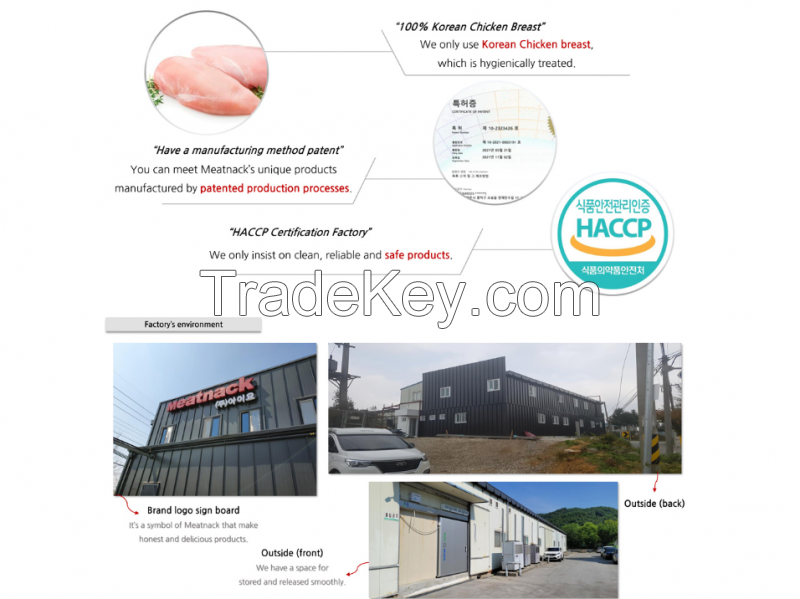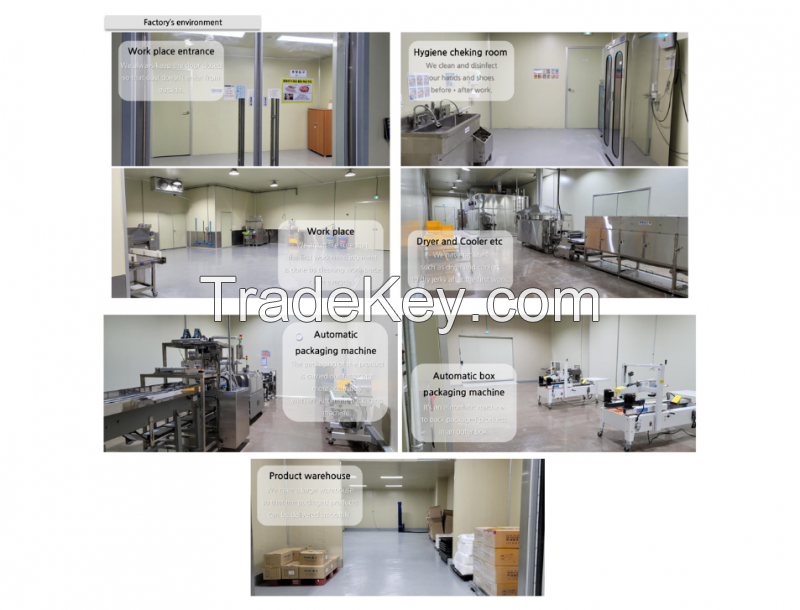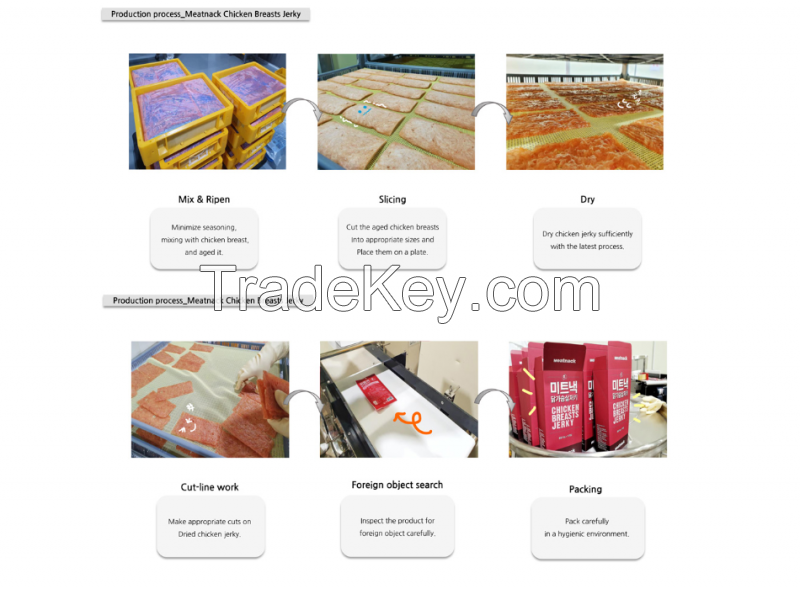 国家:

South Korea

型号:

-

离岸价格:

9.9 ~ 11 / Pack ( Negotiable )

(面議)

获取最新报价

位置:

Republic of Korea

最小订单价格:

9.9 per Pack

最小订单:

2000 Pack

包装细节:

Box or Carton Box

交货时间:

15 to 30 Days

供应能力:

9999 Pack per Day

付款方式:

T/T, L/C

產品組 :

Agriculture and Food