Female Gender skin care Vietnamese silk cocoon 
Finger-sized natural silk cocoons for massage and scrub of sensitive skin areas such as face, ellbows, hands and breasts.
The cocoons contain natural sericin protein which is released when soaking the cocoons in warm water. Once the cocoons become soft they have reached their saturation level. Slip the soft, wet cocoon(s) over your finger(s) and gently massage the desired areas (face, neck, elbows, breasts etc.)
During this massage/scrub, dead skin cells are removed, pores are opened and the sericin protein moisturizes the skin deeply for a long-lasting and clearly visible younger and more elastic skin.
Natural white cocoon

For facial scrub, facial cleanser or use after washed make up. Make your skin clean and fresh. Silk Has plenty of moisturizing facto of Silk Protein & Sericin.

Good Quality Products Suitable for Everyone

Originally made in Viet Nam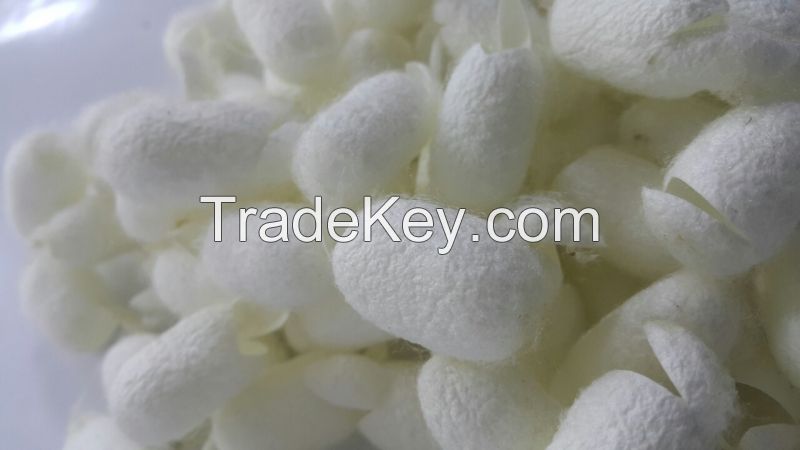 ​