PRODUCT DATA SHEET DISPOSABLE FACE MASK EAR-LOOP 4 PLY
Description:
Face mask, 4 ply made of polypropylene spunbond and Meltblown nonwoven fabrics with adjustable nose stup and flat orr round elastic ear+-loop to give basic protection to the user. Its mainly use in Medical hospital, dental, cleanroom, environment, food handling/production and industrial manufacturing.
Seccification:
Width across face: 175mm +-5mm
Depth pleated: 95mm +-5mm
Nose strip: 110mm +-5mm
Loop size: 170mm +-5mm
Packing: 50pcs/dispenser box.
50 dispenser boxes /carton (2,500pcs)
Benefit and standards
BFE (Bacterial Filtration Efficiency):98%

Excellent breathability

Non irritating, fiber glass free fabric

Non-woven spundbond 100% polypopyfene.

Hypoallergenic.

Splash resistant

Ultrasonic welding manufacturing process

Hygienic
Components
1
st
 layer: Polypropylene Spendbond nonwoven
2
nd
 layer: Meltblown Nonwoven
3
rd
 layer: Polypropylene Spunbond nonwoven.
4
th
 layer: Polypropylene Spunbond nonwoven.
PVC coated aluminium wire
Flat elastic or round elastic (latex free)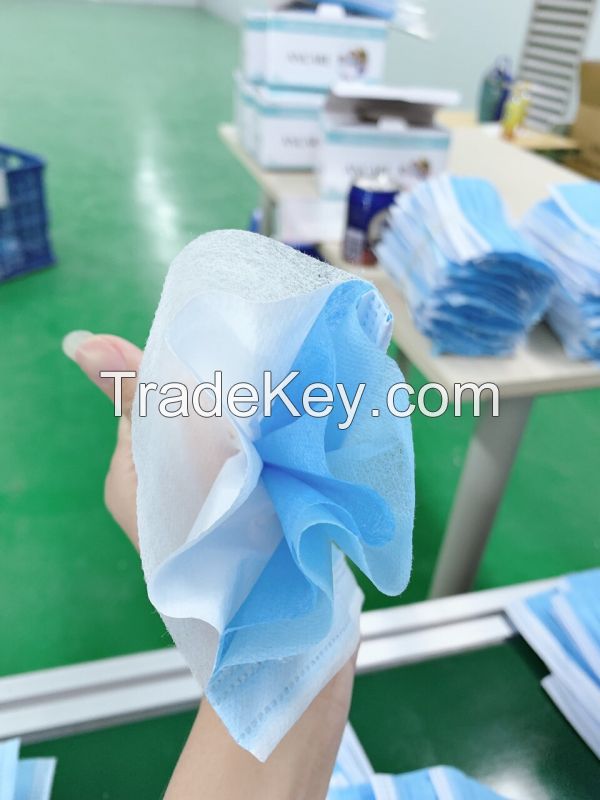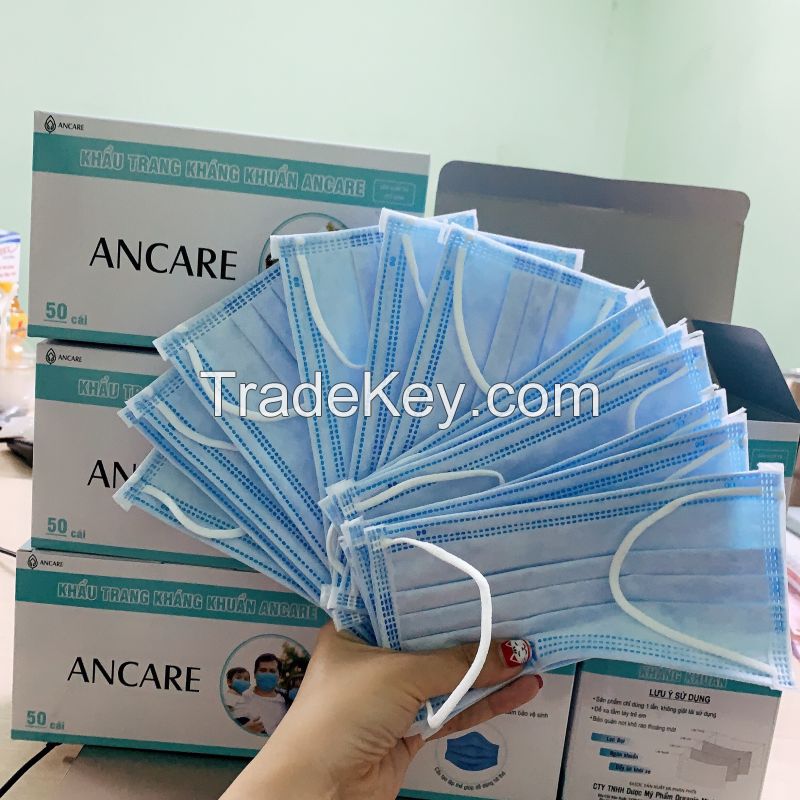 PRODUCT HAVE CE AND FDA, CFS ceritifcate.
DIRECTLY CONTACT TO ME via my whatsapp: +84 9 three 2 four 3 six 9 six 8  (+84932436968)