详情
Product name: black buckwheat whole plants tea
Content: black buckwheat powder, stem, leaf, flower, fruit
Net content: 125 g * 25 packets (5 g/bag)
Shelf life: 18 months
Production license: QS5134 1402 1402
Execution standard: DB5134 / derailed
Drinking method: take this product 5-10 grams with boiling water, tea rest can be eat directly after drinking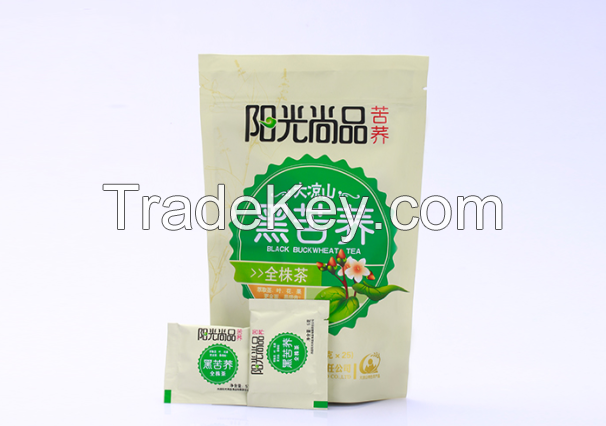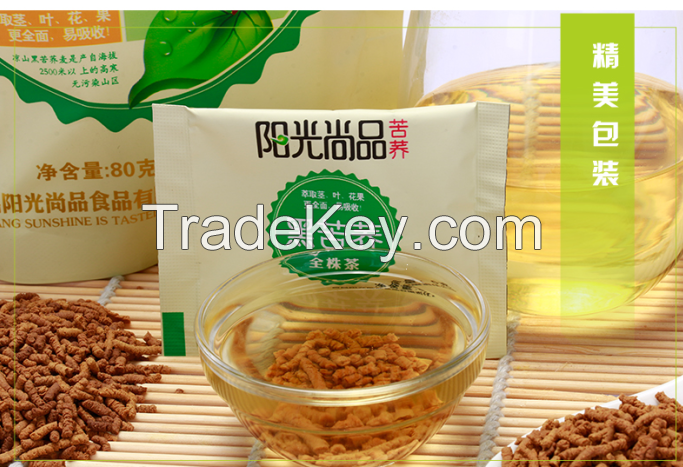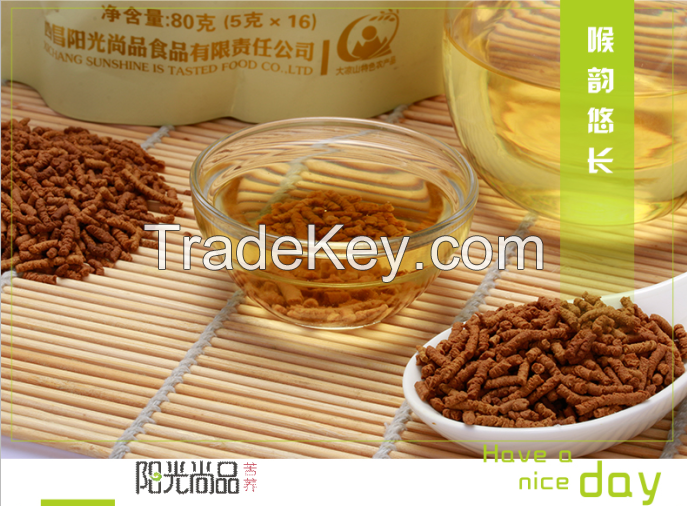 Characters:

1. The growing above at

the altitude of 3000 meters

, pick wild black pearl buckwheat nutritional value of the highest after smashing into pure wheat skin layer, buckwheat tea is the most easy to absorb

2. Rich in beneficial to human body biological flavonoids , also known as rutin, long-term drinking has a very good health care function to human body health, especially for the three high crowd . .Be Helpful to high blood sugar, high cholesterol, high blood pressure.

(3) comprehensive natural drink, suitable for all people.

Daliang mountains characteristic products, national geographic protection mark.

Not only delicious, buckwheat tea let you more healthy!

Ecological region

,

sunshine. healthy

Liangshan is the region of China and the world buckwheat resources most rich, the most variety, the most concentrated distribution, the most extensive planting, the most highest capacity, the best quality, the oldest history. Sunshine black buckwheat are made by liangshan black buckwheat as raw materials, rutin content is higher, more rich nutritional value.

Our factory have

Modern the production line,

we have strictly quality control at the every product process, we passes the national food safety inspection and own production hygiene license issued by the health department, Sunshine

black buckwheat whole plants tea

is best products to deserve the general consumers enjoying.


Get Verified Buyers & Suppliers
Avail Free Consultation