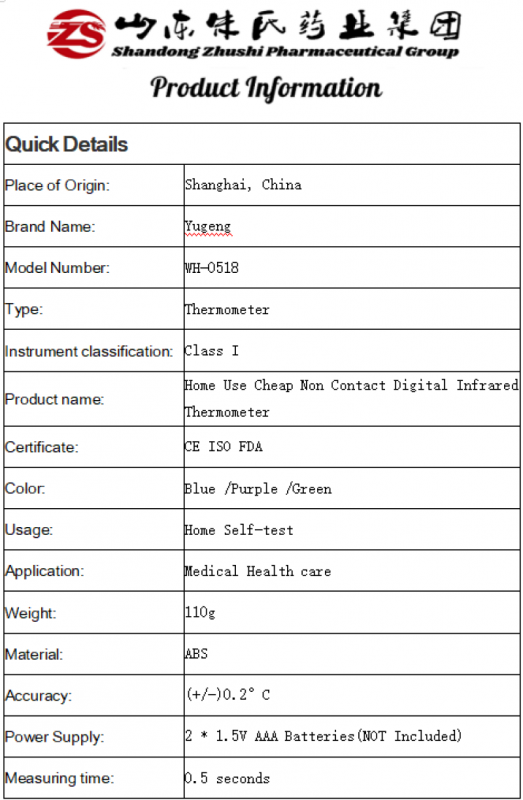 NOTE:Consumption reminder: please carefully read the product instructions, contraindications, precautions and other contents, or purchase and use the product under the guidance of medical personnel, and keep the product out of reach of children.
Product Description
Backlight LCD digital display, Lightweight and portable for use.
Built-in laser pointer, precise non-contact infrared measurement.
2 temperature units for conversion: Fahrenheit or Celsius, long press "MODE" more than 5s.
Measurement modes selection for various needs conveniently.
Different backlight color for different temperature range under BODY mode
Measure body and object temperature .
32 groups memory


We can provide OEM & ODM service
Best After-Sales Service
Your inquiry is Welcome!