Custom car body sticker vinyl car wrap channel car wrapping
1.type:
metallic black matte bubble

2. size: 1.52x20m / roll, mostly a roll can be wrapped a car

3. fuction: air bubble free

4. color: chrome black, chrome red, chreom green, chrome blue, chrome pink and ect.

5. package: carton box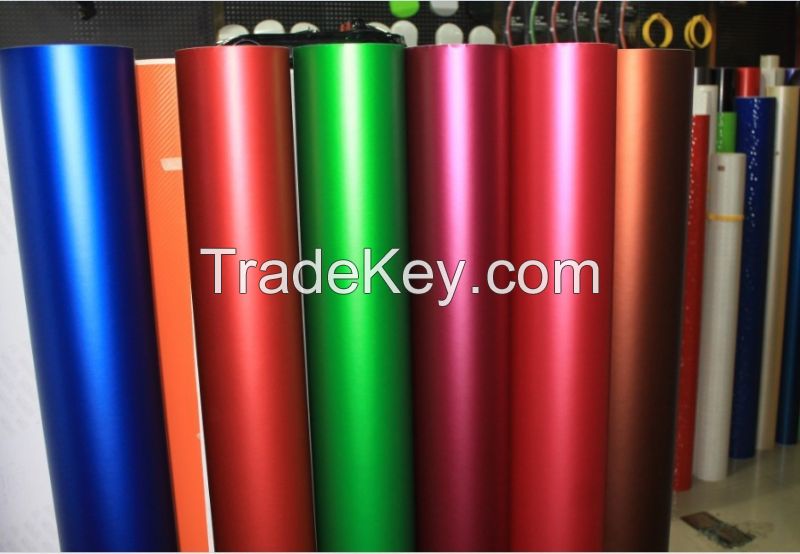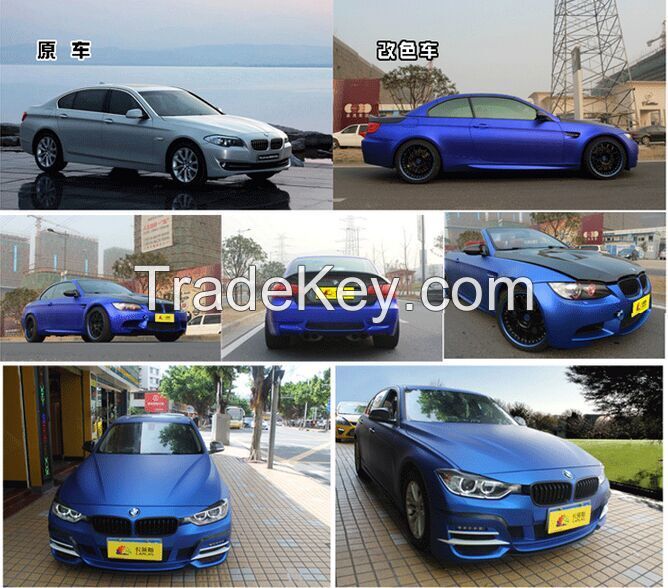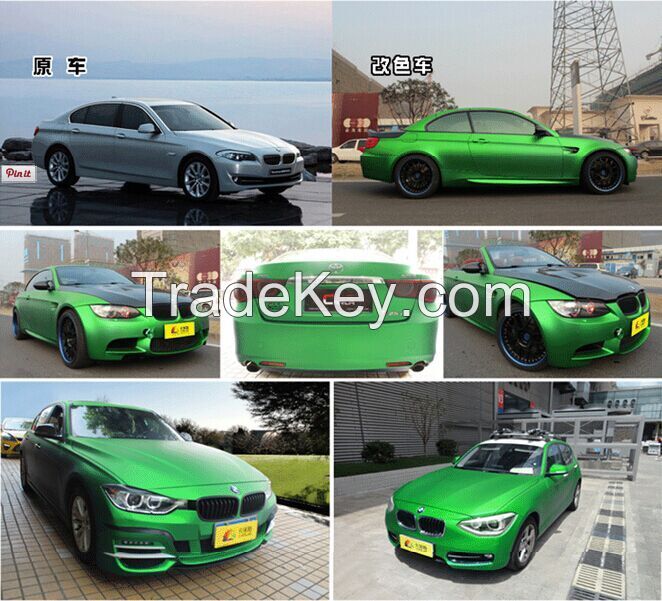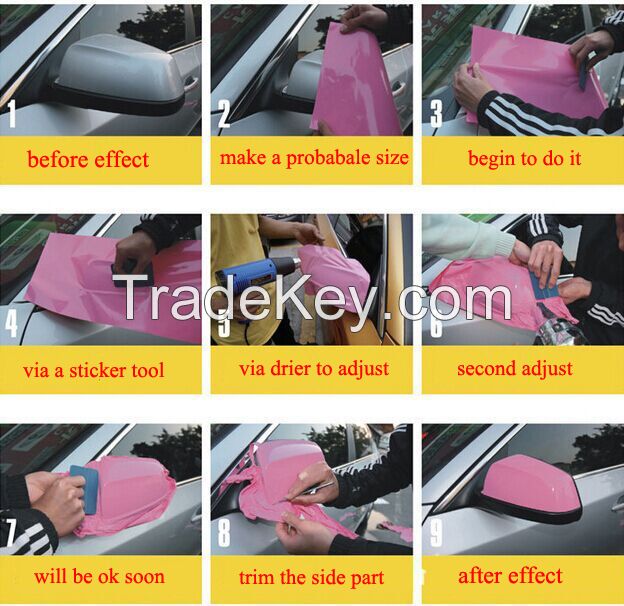 Tips for installation 
 1, Cleaning the surface with rubbing alcohol prior to installing the vinyl will help with adhesion
     and clean any contaminants that may cause imperfections.
 2. Using a heat gun can aid in the installation by making the vinyl more pliable and also help remove
      wrinkles
 3. Using a soft rubber squeegee will help smooth out bubbles and wrinkles 4, you could buy the best
      heat gun and car wrap squeegee in our company
 Kind Reminds:  car body design
 1. No pasting in rainy or cloudy weather.
 2. No waxing one week before the pasting of the car sticker.
 3. No washing in 48hrs after the pasting.If there is crimp or crease or if the temperature is low,better blow it
     with a hair drier first from a certain distance and then to paste.