Black Geniune Leather Swingarm Chopper Bag Single Side Pannier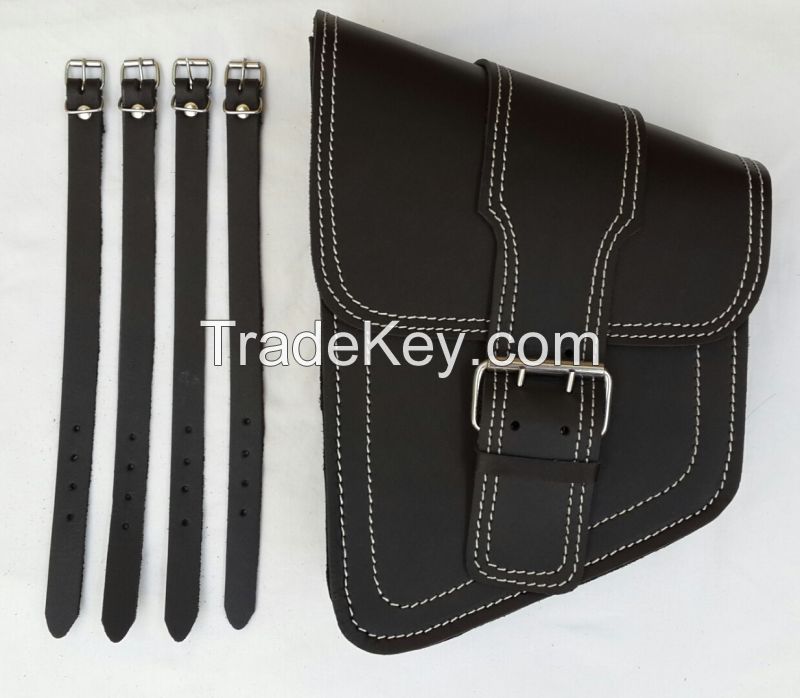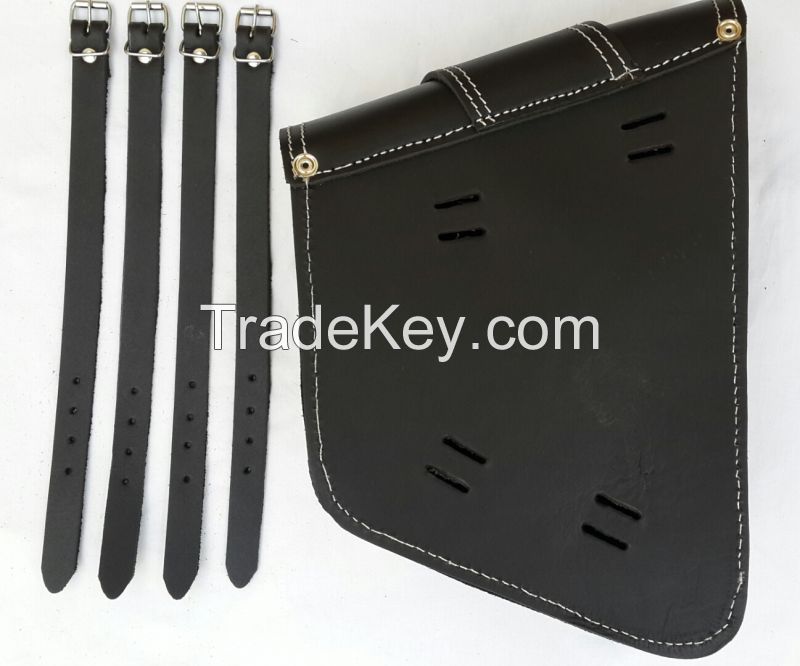 ITEM DESCRIPTION.
          Item Construction & Features
Item dimension in inches

 
 length in the middle 13 inches
 long side height       11 inches
 short size height       8  inches
 width of the bag        4  inches
 
 

Made to Fit Harley Davidson Sportster  

Made of High Density Water Resistant Genuine Leather

Please read the below provided information carefully before placing an order

 
Items will be shipped
in a Hard Box (recyclable)

on 2nd day of cleared payment

via track-able courier service

to PayPal verified address only

and, will reach

UK in 4~6 days;

Australia, USA, Europe in 5~7 days;

Brazil, Ukraine, Russian Federation in 13~18 days.
If you have any  suggestions regarding the products of ours, dont hesitate contacting us. Well  try to answer within duration of 6 hours.
Payment methods:
  Our payment is secure and  flexible. We use the highly recommended PayPal method.
Feedback:
  We appreciate customer feedback. One  thing to understand here is that the neutral or negative feedback is not  suitable for eBay business. We suggest leaving 5 star feedback as our products  will satisfy you for sure. If you have any problem or issue regarding our  products, then contact us directly instead of leaving negative feedback's.
Returns  and Exchange:
  Note that our products are fully checked  before they are sent to you. All pieces are freshly made and we dont use any  stock or old items. In case any item sent to you is found damaged, faulty, unsatisfactory  due to any reason (including courier fault), well not be responsible for that.  However, if you still want to return or exchange that product, we can do so by  charging an additional amount. We can return the product to you less the  shipping charges and any other taxes if applicable.
                                                                                     Thanks for the visit