Microfiber Cleaning Cloth



Product Description
Microfiber Cleaning Cloth for Camera Lens ipads iPods iPhone smartphone Galaxy Tab Sony Nexus Chromo Computer screens LCD & LED 3D TV Screens camcorder Tablets
microfiber lens cleaning cloth for Eyeglasses Glasses Sunglasses goggles
Microfiber Cleaning Cloth for guitar violin piano oboe flute clarinet
Microfiber Cleaning Cloth for Watches Car Windscreen Windows Display
Microfiber Cleaning Cloth for Cosmetic produces, birth supplies, kitchen products, kitchen electric appliances

► Printing out a various colors and designs in DTP method !!
► Differentiated design and material !!
► The finish of ttakka is processed with a soft round and it is a ttakka's own patented technology
   to increase the value of the goods !!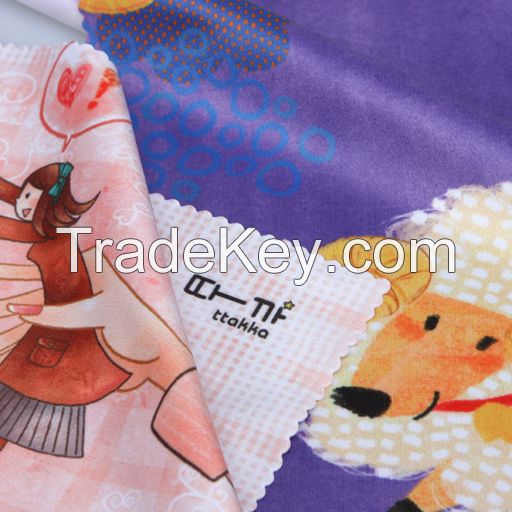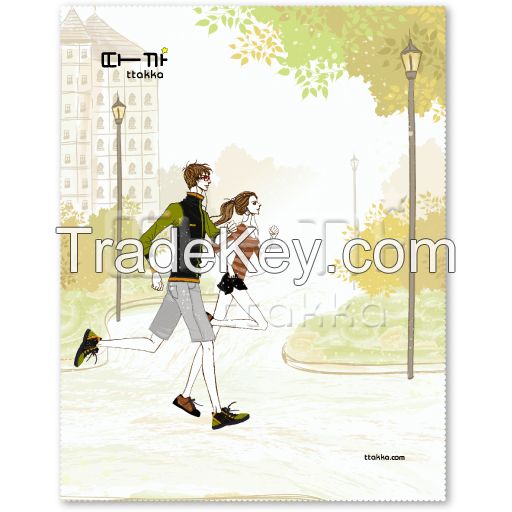 Microfiber Cleaning Cloth  NO.0331
* Cloth Quaity Denier :120D Weight:350g/sqm high quality microfiber
* Composition :
Microfiber polyester 80% polyamid 20%
* fabric and digital printing !!
* Standard sizes : 18×14cm,23×18cm,32×24cm
* Cut Types : Soft round
* Packing : bundle packing(1 packet consists of 100 sheets)
or individual in a opp bag
* Free col logo
* Acceptable file : logo- ai file
* Delivery method will be based on EMS (Express Mail Serviec)
* MOQ : 300pcs
* Payment terms : T/T or paypal
* Delivery time : 14-21day
Microfiber of In a Root
Microfiber produced in the In a Root is weaved with the strands 1/100 thick of human hair. It can wipe even fine dust without scratch when the user wipes the surface of soft and sensitive products. It shows the most excellent effect among the currently existing cleaners thanks to its superior hygroscopic property for oil and moisture. In addition, microfiber is the advanced material having the characteristic of being dried in a short time as well as quick absorbing ability.
Microfiber can be used for Smartphones Lenses Computer screens Eyeglasses Cell phones LCD screen Digital Photo Video Camera Ipads iPods iPhone Glasses Sunglasses LCD & LED 3D TV Camera lens Filters and all surfaces of your camera or camcorder guitar violin piano oboe flute clarinet wiping the dust, fingerprint, etc. on the vehicle polishing as well as hand mirror.
All the products produced in the In a Root adopt 100% Made in KOREA yarns only allowing to manufacture the bestmicrofiber.
In a Roots microfiber products are safe in its usage.

Use of ttakka the microfiber
Microfiber with finely woven fibrous tissue is effective for atopy, asthma and rhinitis because even mites cannot dig into.
Its excellent anti biotic action is effective for personal hygiene items such like handkerchief and for skin care such as callus removal, etc.
It is an essential necessity, by removing dirt without any scratches, for industrial equipment maintenance such like electronic appliances, cameras, glasses, precision processing machinery, precision measurement instruments, etc.
Its high moisture absorption function, which is higher than cotton by 2-5 times, makes it a must-have material in sports - swimming, mountain climbing, golf and etc.
It delivers superior antibacterial effect for cleaning kitchenware with its fine thickness of the tissue.
Advantages of ttakka the microfiber
Ttakka the microfiber is made with additional process so called the pitch processing.
The microfiber with the pitch processing enhances the wiping capacity by 40%, and has the effect of suppressing static electricity.
The thickness becomes a little thinner than before by scraping the fabric though, the wiping capacity of its most important basic characteristic of the microfiber is extremely increased.
Excellent cleaning ability
It efficiently wipe off dirt than any other fiber by absorbing oil and dirt through between fine strands, and does not leave any tiny spot. If a cleaning solution is added a little, the cleaning capacity is much enhanced.
It boasts superior surface polishing performance, and protects the surface against scratch.
It easily polishes with the super-removing efficacy for foreign materials. In addition, it can prevent the surface from scratches as chemicals such as silicon is not added.
Superior antibacterial quality
The ttakka cleaner of the fine tissue thinner  than 1/100 of the hair thickness can remove bacteria up to 94.7%.
Laundry Precautions
Do not mix with other laundry.
 (If other laundry is mixed, it absorbs the dirt and stains from other laundry. Do not mix with other laundry.)
Avoid use of fabric softener.
 (The finishing agent such as softener may interfere with the absorption of moisture.)
► Reasonable prices in the clients position
► Inimitable excellent quality
► Exact delivery date
► Clean work process, Clean production of the products
Company  introduction 
In-a-Root commercializes its own design and manufactures/exports microfiber fabric in
ttakka

brand.
in-a-Root takes prides in its own design product (designed by ttakka), superior printing technology, high quality, neat finishing treatment. Furthermore, the know-how of production allows you the quality guarantee.
Microfiber fabric with excellent antibiosis, polishing, hygroscopicity and touch is used in removing polluted substances without scratch on the sensitive surfaces of optical lens, goggles, sunglasses, LCD,TV or computer screen, high-class bag, jewelry, watch, musical instrument, furniture, etc.
As the digital printing supplier in Korea, we produce the products in more luxurious style by printing out the client-desired various colors and designs by DTP method.
Microfiber fabric produced through a strict quality control can be used for advertisement, promotion and giveaway products such as the company
s brand image or product photo, logo printing, etc.
We also sell super-quality high-shrinkage microfiber fabric the surface polishing property of which is increased by 30% or more.                                            
You can choose 5,000 types of
design by ttakka

products in the company
s homepage. New designs developed through continued product development will be updated from time to time.