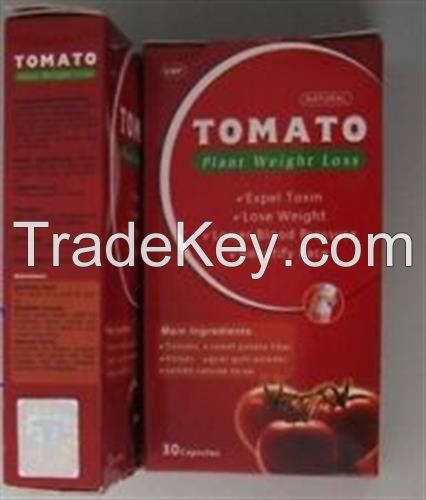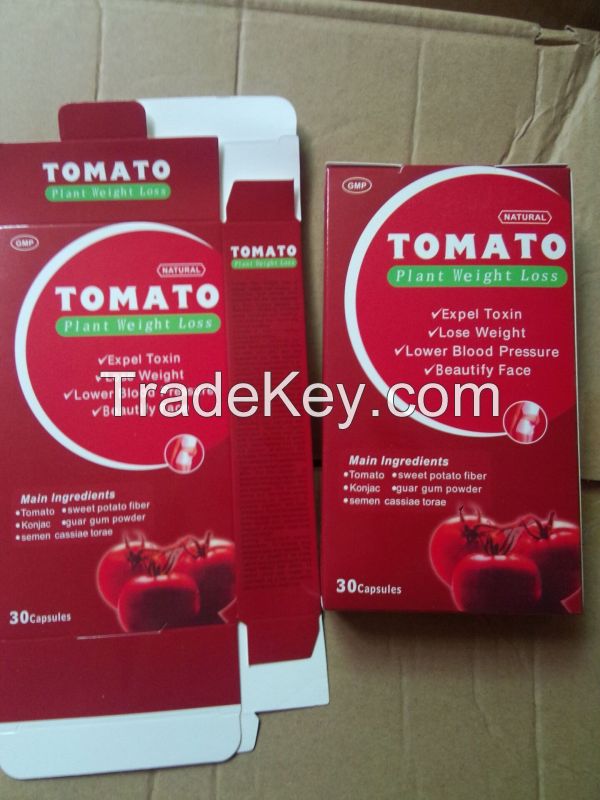 Decompose Fat 100% Natural Tomato Plant Weight Loss Natural Slimming Pills
100% Natural Tomato Plant Weight Loss &slimming capsule
[Specification] 6pills*5PCS
[Main Ingredients] Tomato, sweet potato fiber, konjac, semen cassiae torae, guar gum powder, etc.
[Specification] 350mg× 6capsules× 5sheets
[Dosage] One time a day; One capsule per time (before or after breakfast)
[Storage] In a cool, dry and dark place
[Shelf Life] 24 months
Product Characteristics
1. Expel toxin, beautify the face, lower blood pressure and lose weight;
2. Natural plants for weight loss; Safe and reliable without side effects or rebounds;
3. No need of dieting; Rest assured of use.
Attentions:
1 Suitable Age: From above 16 to under 65 years old
2 Suitable Crowd: Simply obese people; Better for stubborn obese people and those who have failed to lose weight many times.
Special Note:
Unsuitable for children, pregnant women and people with heart diseases, high blood pressure, diabetes or nephropathies.
Principales ingredientes] Tomate, fibra de boniato, konjac, semen cassiae torae, polvo de goma guar, etc