产品规格
Material :

-
Filling :

-
Pattern :

-
Age Group :

-
Size :

-
Technics :

-
Use :

-
Brand Name :

-
详情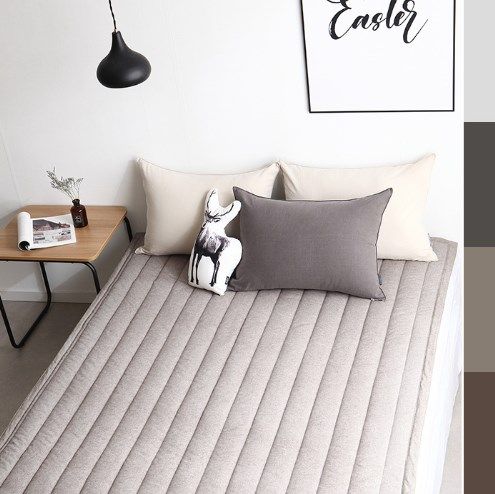 This hazel, pure-cotton quilt pad is made of 100-percent melange cotton with two modern and calm tones. Melange has a unique charm with a smooth single color since two colors are naturally mixed. The material used allows the natural removal of wrinkles by just spraying water over it. Enjoy a clean feeling when using the product.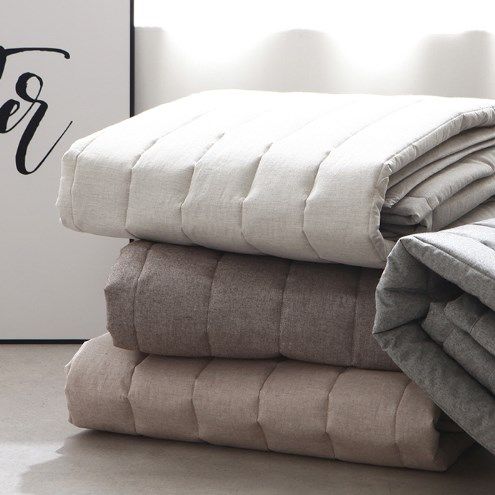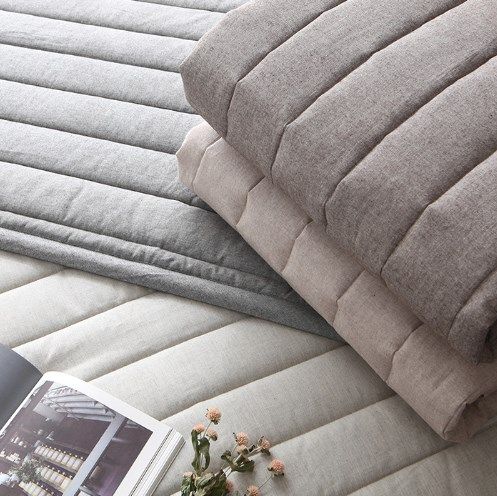 COMPONENT

One sheet of quilt pad

COLOR

Gray / Black / Brown / Light brown

SIZE

Super single (SS):

FABRIC

Front

Back

Padding

 

Cotton   100%




Melange

Polyester   100%




Nonslip dot

Polyester   100%




Quilt cotton

WASHING TIP

Hand-wash About 30

°

C




Neutral

About 30

°

C




Neutral

Chlorine/Bleach

Lay down

Softly


 
 
 


- Using cold or warm water, hand wash or wash separately in weak wool course.




- When using a washing machine, ensure that the product is completely soaked.




- Use a neutral detergent. Make sure that the detergent is fully dissolved.




- Do not use chlorine bleach, as colors can fade when put in water for a long time.




- After washing, squeeze lightly and dry in the shade.


 
Cotton 30s melange
Melange is a mixed color combining materials of different colors to resemble frost. It is made by weaving threads dyed in different colors. The material has a pleasant softness unique to cotton, and is also thick, durable and strong against friction to keep its original shape even after frequent washing.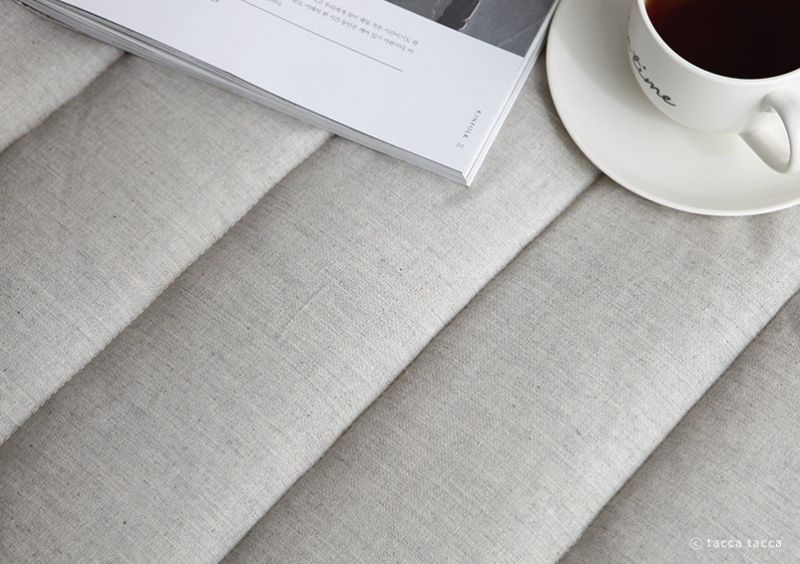 Our products have been prepared in four colors that go well with any space and express the natural feeling of melange. Since the back is applied with nonslip dots to prevent slippage, putting it over a play mat at a children's room is safe. The same material used for the floor is used to surround the boundaries, while meticulous backstitching increases completeness and durability. 

By using LM fiber manufactured through special heat processing, the product is soft and tender and has an excellent heat-keeping property. When washed in water, cotton neither tears nor lumps up. 

 


Get Verified Buyers & Suppliers
Avail Free Consultation