Manufacture of Sterilizer 
klenz Co., Ltd  is a specialized manufacture of sanitizing device in South Korea from 2003.
Footwear Sterilizing Cabinet


Kill Bacteria  / Remove bad Odor / Dry sweat, moisture

Sterilizing Process

 KELNZ "Air Shower System" sterilizes, deodorizes, and dries every small corner of the object, unlike the conventional UV sterilizer which sanitizes only the surface where the UV light may be reached.

 

How to use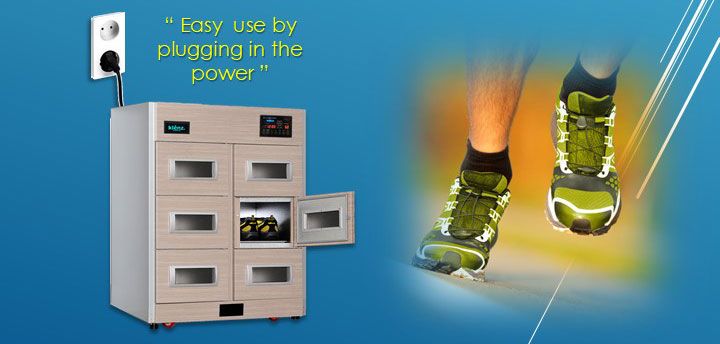 Product Composition

 

Certificate: CE, ISO9001, PSE, SASO


Please put on your daily shoe without worry of bacteria, 
bad odor, and sweat and moisture.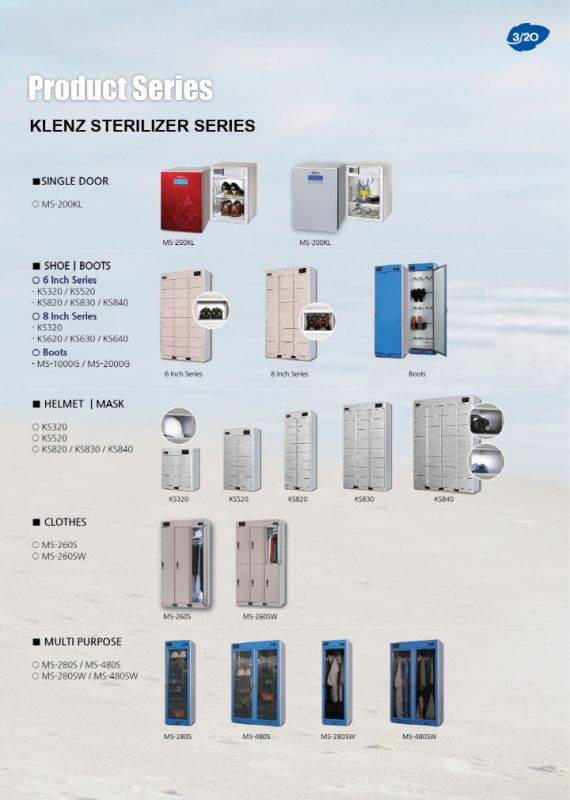 What is the difference of KLENZ?

Independent space

Each room frame is designed separately and each door is sealed with
no-joint silicone gasket to prevent germ or contaminated air leak out
or transfer to next door.

Clean environment

Klenz product adopted forced air pressure principle, so during operation,
if door opened, bad odor or contaminant air does not come outside,
instead air is absorbed into the opened chamber and ozone injection
stops for safety.

Eco-friendly steel material 

High-efficiency energy equipment and no harm material to human health.

Automatic checking system

The replacement time of ozone generator and inside filter is notified
on the controller.
Safe on the each chamber for ozone injection.

Easy management

To Support customer related after service or malfunction, all spare parts
is easy to order and replace it, main system is gathered in an Unit for easy
replacement by user