产品规格
Product Type :

-
Type :

-
Cocoa Content :

-
Color :

-
Processing Type :

-
Max. Moisture (%) :

-
Fineness (%) :

-
Certification :

-
Packaging :

-
Shelf Life :

-
Weight (kg) :

-
Brand Name :

-
详情
Our Natural cocoa
 powder is extracted from roasted cocoa beans. It has a bitter taste and a significant concentrated chocolate aroma. It has no additive unsweetened and light brown in color.
Uses:
For preparing chocolate drinks and ice cream.
Acts as a raising agent when combined with baking soda in baking.
Health Benefits:
Its flavonoid contents may help to lower blood pressure and improve cholesterol.

It also contains omega 6 fatty acids, which can protect against heart disease.

It may help to boost your brain and cardiac health.

Maintain blood sugar and weight control.
FOB PRICE
: $4.65
Specifications:
Name: Natural Cocoa Powder (no additive)
 Description: An unsweetened light brown powder produced from extracting the cocoa butter.  Preparation: Left over solids (cocoa butter) are ground into cocoa powder.
 Weight & Packaging:   25kg (3-ply paper sac with poly linen and sealed)
 Country of Origin: Ghana
 Storage / Life shelf: Store in a dry cool place / 24 months
 Uses: Ideal for chocolate making and baking
 Code: OTI-FAPW0163
Organic Trade & Investments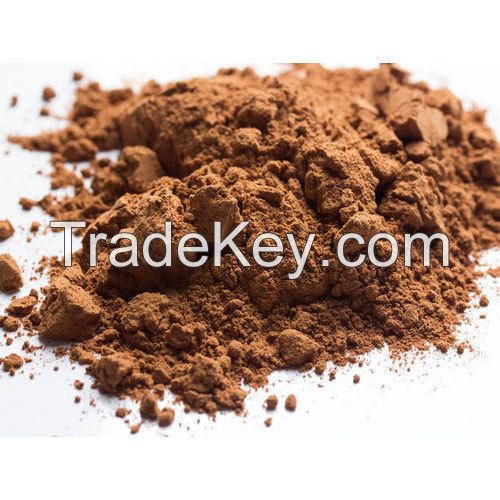 Get Verified Buyers & Suppliers
Avail Free Consultation