Xite Display 3D Mannequins
:

Window France is a type Mannequins. 
It is with a moving subject that WINDOW FRANCEs 3D technology enters
Into its own. The DNA FACTORYs in-house revolutionary image capture
Facility captures positions in full movement in a fraction of a second, creating
living dynamic sculptures. The mannequins of the ATHLETIC collection
have sportive bodies with harmonious tonic muscles that correspond to the
athletic nature of the poses. The collections are made up of 13 female and
10 male positions. Both female and male collections come with a choice of
feet - bare-foot or with a removable sculpted sports shoe.
A series of accessories are available - ball, weights, water bottle, boxing
gloves and sneakers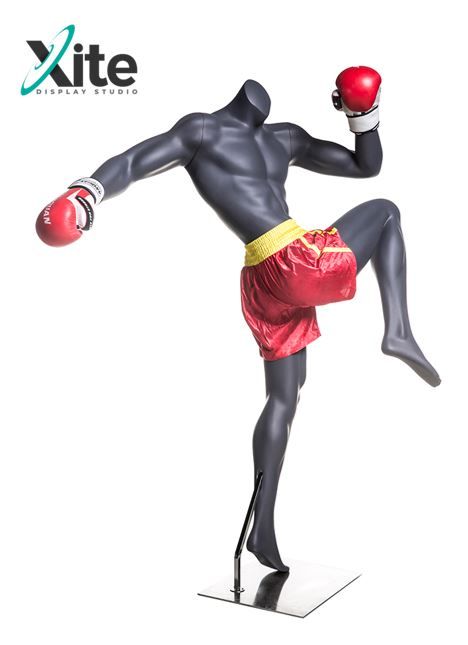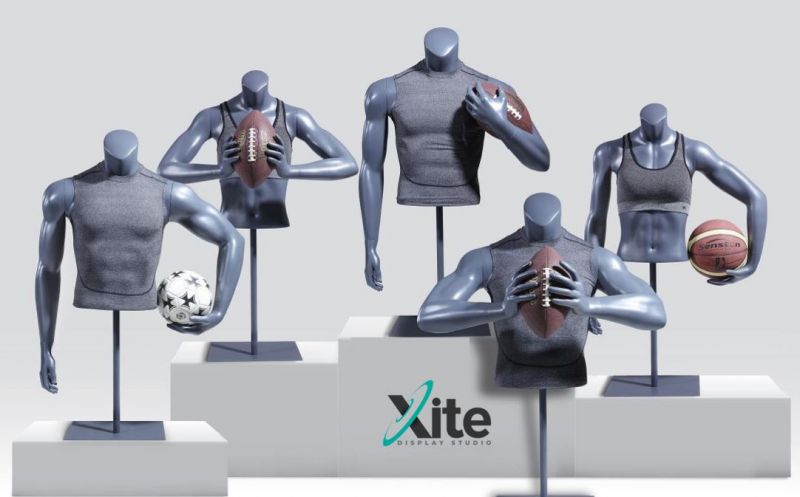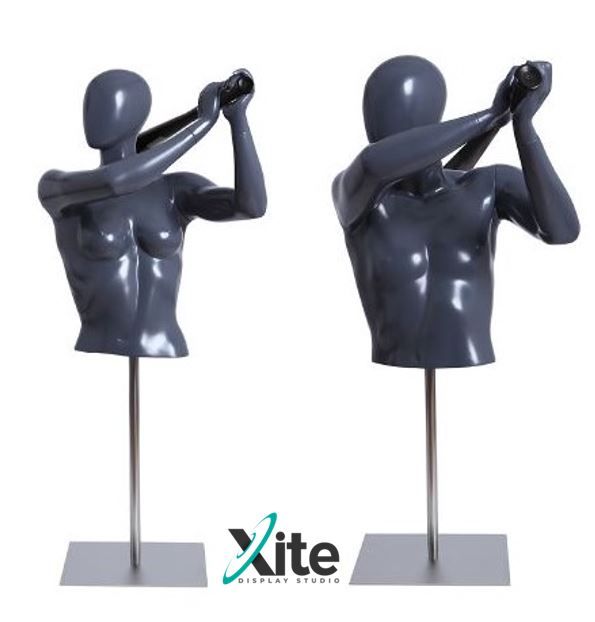 Greetings from 
Xite Display!
We hereby take this opportunity to introduce Xite International General Trading LLC., which has diversified into two divisions, 
Xite Display & Xite Fitness
. You will find our company profile, products, clienteles working with us on our website
.
For now we are posting one of our product line (Mannequins) 
Xite Display
?
Mannequins, Hangers, Shopping Bags
?
Printing & Branding
(includes all types of printing, business cards, roll-up banners, flyers, signboard, uniforms for staff, corporate giveaways, T-Shirts, Caps and 
many 
more)
?  
Interiors Italian finish (Commercial, Retail, Hospitality projects, Residential Apartments)
The acclaimed concept of Xite Display has been able to serve clients in the best possible manner with an exclusive range of products that reflect the brilliant transience of fashion. 
Please click on our website to explore our updated collections, various new product lines. 
Xite Display
 website has been created thoughtfully & customized to ensure that our clients can browse and find out their current or future requirements at ones disposal. If you have any requirements that you are not able to find on our website, please get in touch with us. 

We will be posting a lot more of our various product lines in the coming weeks. 

Stay Tuned with Xite Display!